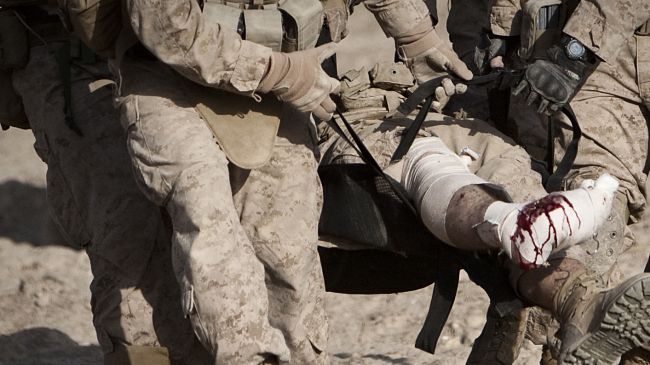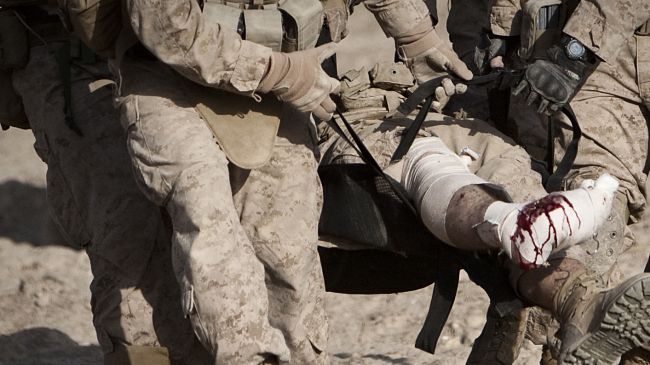 Another US-led soldier serving with North Atlantic Treaty Organization (NATO) forces has been killed in eastern Afghanistan.
The NATO-led International Security Assistance Force (ISAF) said on Monday that the trooper was killed in a Taliban militant attack.
The Western military alliance did not provide further details regarding the nationality of the Thursday casualty and the exact location of the incident.
Earlier in the day, an Afghan soldier opened fire on US-led troops inside a military base in the northern province of Faryab, injuring two American soldiers.
The incident was the latest in a series of so-called "green-on-blue" attacks involving members of the Afghan national security forces targeting the NATO forces.
The high number of military casualties in Afghanistan has intensified opposition in the United States and other members of the Western military alliance of NATO against the protracted war in the country
.
According to the independent website, icasualties.org, 254 foreign troopers, 187 of them US personnel, have lost their lives in Afghanistan so far this year.
Washington invaded Afghanistan under the pretext of combating terrorism.
Insecurity continues to rise across Afghanistan, despite the presence of thousands of US-led forces in the country.