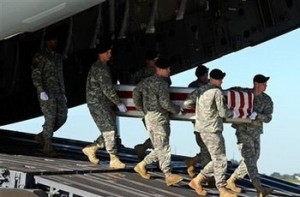 As Afghanistan continues to struggle with militancy, NATO says a roadside bomb has killed two more US-led soldiers in the country's volatile south.
The nationalities of the soldiers have not been disclosed yet. The deaths bring the number of foreign troops killed in Afghanistan this year to 164.
Most of the casualties are caused by impoverished explosive devices.
Last year was the deadliest year for foreign troops stationed in Afghanistan under the command of the United States, which led the invasion of the country nine years ago.
President Barack Obama has tried to diffuse the situation by sending more troops to the war-torn country. However, the 120,000 soldiers deployed in the country have not succeeded in bringing peace and stability to Afghanistan.