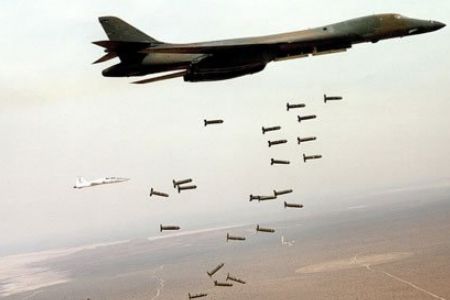 At least 10 people have been killed in the latest spate of air raids conducted by US-led forces in eastern Laghman province in Afghanistan, the military alliance said.
The International Security Assistance Force (ISAF) said in statement on Saturday that coalition forces targeted the Taliban shadow district governor for Hisarak in Laghman province — 260 km east of Afghan capital city of Kabul, killing more than 10 militants with two air strikes, Xinhua news agency reported.
Despite the presence of NATO forces, violence and daily militant attacks have not been subdued in Afghanistan.
NATO-led ISAF has some 140,000 troops in Afghanistan, two-thirds of which are from the United States, fighting a nine-year militancy by the Taliban.
On December 16, US President Barack Obama unveiled the result of a two-month National Security Council assessment on the war in Afghanistan, claiming that Washington has been "on track" in achieving its objectives in the war-wracked country.
Obama, however, has warned that US-led troops in Afghanistan continue to face an uphill battle in their mission, conceding that the security gains were fragile and reversible.
He has said US forces would begin pulling out of Afghanistan in July 2011.
On Jan 6, US Defense Secretary Robert Gates ordered an extra 1,400 Marines to southern Afghanistan in an attempt to fend off an anticipated spring offensive by Taliban militants returning from neighboring Pakistan.
Last year saw a considerable spike in the number of attacks on US-led soldiers in Afghanistan with more than 710 troops killed.