Afghanistan
US-led trooper killed in fierce clashes in E Afghanistan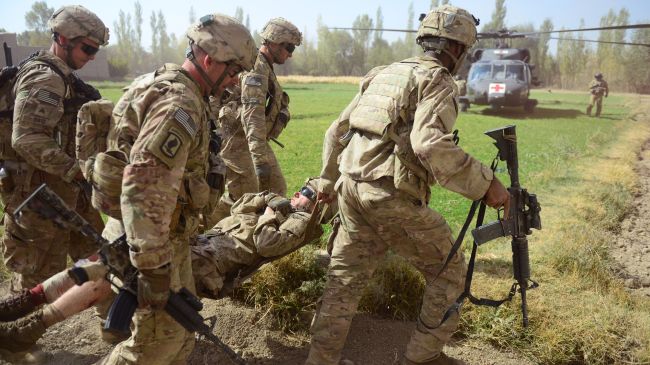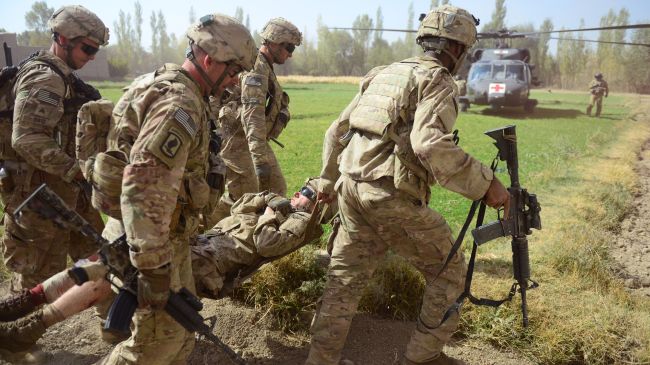 Violent clashes between foreign forces and Taliban militants have claimed the life of at least one US-led soldier in the troubled eastern Afghanistan.
Local media reports said the soldier was killed after he came under fire by a group of militants in the country's volatile east on Sunday.
The nationality of the soldier and the exact location of the incident are still unknown and the foreign military alliance has not commented on his death either.
There has been a surge in the number of militants' assaults against Afghan forces, foreign troops, and civilians in the war-torn country in recent months with US-led troops and Afghan forces falling prey to Taliban attacks on an almost daily basis.
In late April, the Taliban announced the start of their new "offensive" against US-led and Afghan forces, vowing a new wave of attacks across Afghanistan. The militant group said it would use "every possible tactic" to inflict casualties on Afghan and US-led forces.
At least 145 foreign soldiers, most of them American, have been killed in Afghanistan so far this year.
According to the latest figures released by the website icasualties.org, 3,393 foreign soldiers have been killed in Afghanistan since the US-led war began more than a decade ago.
Over a decade of the costly US-led war in Afghanistan has failed to end militancy in the country and the US, which has thousands of troops on the ground in Afghanistan, is now trying to sit down for talks with the Taliban militants.
The increasing number of military casualties in Afghanistan has caused widespread anger in the US and other NATO member states, undermining public support for the Afghan war.
The US and its allies invaded Afghanistan in 2001 as part of Washington's so-called war on terror. The offensive removed the Taliban from power, but the country is still gripped by insecurity.