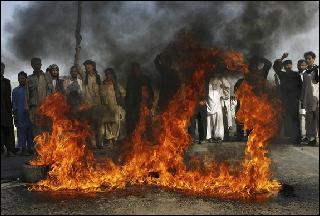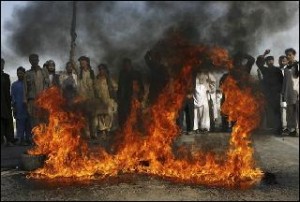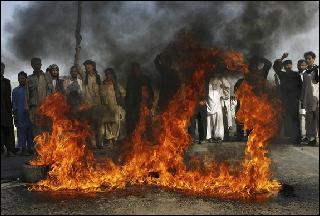 A raid by US-led troops has killed two women and a child in southern Afghanistan amid rising public opposition to the presence of foreign forces there.
NATO officials said the victims were killed on Friday when their vehicle came under fire as they were traveling on a highway in Zabul province, AFP reported.
Two others have reportedly been injured in the attack in the southern province, where American troops make up the bulk of the NATO contingent.
On Thursday, a civilian was killed when foreign troops attacked the home of a member of parliament in eastern Afghanistan.
A report by the UN said over 2400 civilians were killed in Afghanistan in 2009, the largest number of civilian toll since the 2001 US-led invasion of the country.
The United States and its allies claim militant hideouts are being targeted in their military operations.
Washington, however, has been facing a growing anti-US sentiment in Afghanistan as most of the attacks result in heavy civilian casualties.
The 126,000-strong foreign presence in the country has so far failed to stabilize Afghanistan and bring peace and security to the war-torn country.