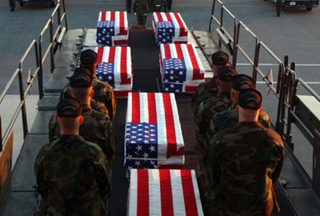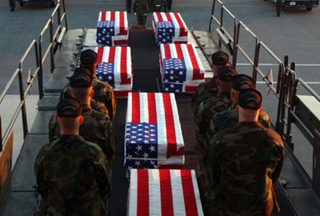 Amid rising number of fatalities for foreign forces in Afghanistan, roadside bombs and accidents have left four more US soldiers dead across the conflict-torn country.
International Security Assistance Force (ISAF) said on Friday that four of its soldiers were killed in the troubled southern provinces where there has been a surge in violence over some past few weeks.
"Two US service members were killed and two died of wounds sustained in a single improvised explosive device attack in southern Afghanistan October 15," the statement read.
The alliance said separately that one foreign soldier was killed Thursday in a road accident in western Afghanistan.
Eight years after the US-led invasion of Afghanistan, the militants have extended their influence from their southern power base to the relatively peaceful north and west of the country.
An AFP toll puts foreign military fatalities this year at 414. The current year has been the deadliest for the foreign forces, as well as for Afghan civilians.
This comes as US President Barack Obama is weighing a request for the deployment of additional 40,000 troops in Afghanistan.