Syria
US-made missiles uncovered in Syria terrorist hideouts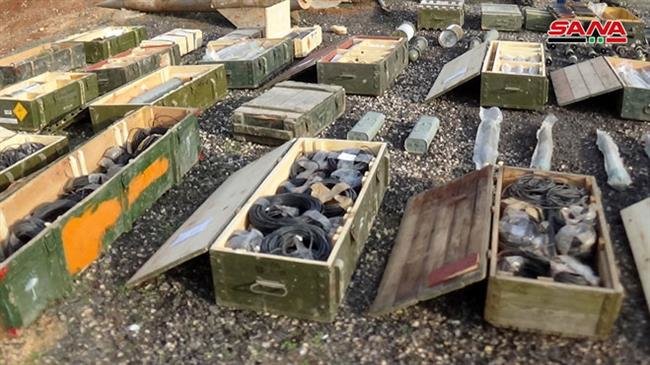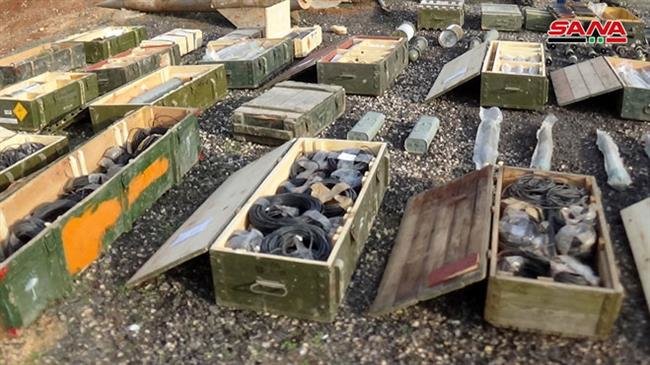 Syrian government forces have discovered considerable amounts of munitions, as well as US-built anti-tank missiles at weapons depots of Takfiri terrorist groups in the country's southwestern province of Dara'a.
Syria's official news agency SANA reported that Syrian army troopers launched a clean-up operation near Nasib village, which lies about 12 kilometers southeast of the provincial capital city ​​of Dara'a, on Tuesday and uncovered huge caches of ammunition and explosives.
The report added that the weapons included 14.5mm heavy machine guns, mortars, tank shells, American BGM-71 TOW anti-tank missiles, rocket-propelled grenades, improvised explosive devices, detonators, automatic assault rifles as well as infantry combat vehicles.
On December 6, Syrian government forces discovered Israeli-made weapons as well as a considerable amount of Israeli- and US-made medicine and medical supplies from two positions of foreign-sponsored Takfiri militants in the country's southwestern provinces of Rif Dimashq and Quneitra.
Local sources, speaking on condition of anonymity, told SANA that Syrian army troopers launched large-scale operations in the two provinces as they were combing the area for hidden ordinance and improvised explosive devices, which Takfiri militants had planted there.
The sources added that the munitions included Israeli- and US-built anti-tank guided missiles, 23mm anti-aircraft twin-barreled autocannons, 14mm-caliber heavy machine guns, telecommunication devices as well as medicine, medical equipment and food.
The development came only a day after Syrian government forces uncovered large amounts of munitions and highly explosive materials from militant hideouts in Tell Silmo village of the northwestern province of Idlib.
Elsewhere in the southwestern province of Dara'a, Syrian troops found weapons belonging to Takfiri militants in Nasib village.
Syria has been gripped by foreign-backed militancy since March 2011. The Syrian government says the Israeli regime and its Western and regional allies are aiding Takfiri terrorist groups wreaking havoc in the country.