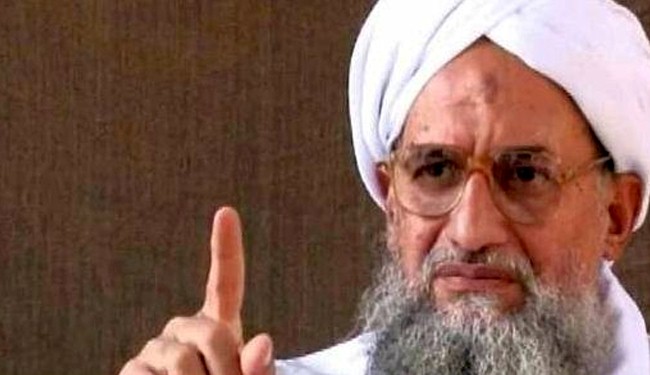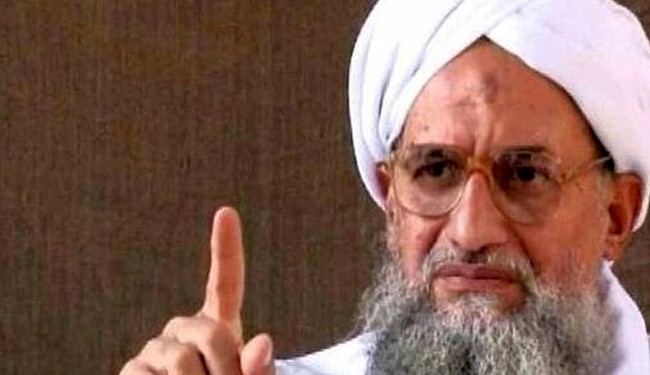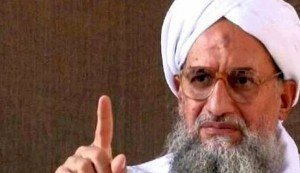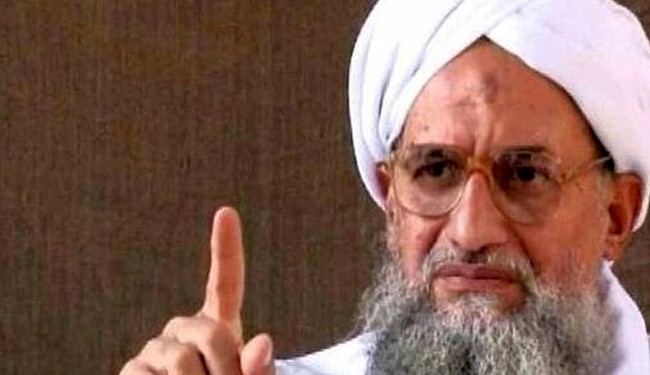 Al-Qaeda's Chief Ayman Zawahiri has called on his al-Nusra Front followers in Syria to stop fighting other militant groups as infighting escalates among foreign-backed groups trying to topple Syrian government.
In a recorded video message circulated over al-Qaeda-affiliated websites, Zawahiri called on Abu Mohamad al-Golani, leader of the radical al-Nusra Front, that the new commands should be obeyed by him and all al-Nusra elements and all other militant groups in the land of Syria.
He called on the militant groups to stop fighting their 'brothers' and only fight against what he called enemies of Islam, Baathists and Shias.
Struggles between numerous militant groups which are fighting against Syria are not new. Smaller groups used to fight over souvenirs they got after attacking and robbing towns and villages; however the fighting got fiercer after al-Nusra and the so-called Islamic State of Iraq and Levant, which entered the war with pledging loyalty to Zawahiri, started killing each other leaders.
Both al-Nusra and ISIL are extremist groups which are known for heinous acts of war crimes across Syria.
After ISIL crimes got more public, Zawahiri disbanded the group and replaced it with al-Nusra Front.
Syria sank into war in March 2011 when pro-reform protests turned into a massive insurgency following the intervention of Western and regional states.
The unrest, which took in terrorist groups from across Europe, the Middle East and North Africa, has transpired as one of the bloodiest conflicts in recent history.