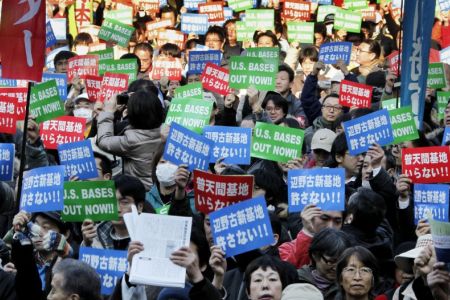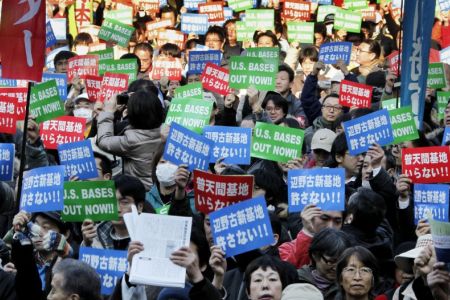 Japanese police have arrested a US Marine on the charge of sexually assaulting a woman on island of Okinawa where the public is outraged by the US military presence.
Twenty-eight-year-old Marine Sergeant Phillip Edward Sawyerr was apprehended in the capital of Naha early on Wednesday, after sexually assaulting a woman, in her 20s in her apartment, police spokesman Motoki Haneji told Bloomberg via phone.
The police were tipped off by a neighbor, and arrived at the scene within 15 minutes of receiving the call.
Acknowledging the arrest, the US Marine Corps in Okinawa said it will "fully cooperate" with the police department on the issue.
Sergeant Sawyerr has denied the charges.
The US military presence on Okinawa and the occasional sexual assaults by its service members have been always a contentious issue in the region.
The Japanese held a demonstration in 1998 following the arrest of a US Marine on sexual assault charges, urging in their resolution the removal of the US military personnel from the island, where about half of the US troops in Japan are stationed.
Months of protests after followed the allegations of American servicemen raping a 12-year-old girl in 1995 forced the US to agree to relocate an airbase from central to northern Okinawa.
The issue of relocating the US military base in Japan has even forced Former Japanese Prime Minister Yukio Hatoyama to resign.
Hatoyama cited his failure to live up a campaign promise to relocate a base off the island as a reason for resigning in June.