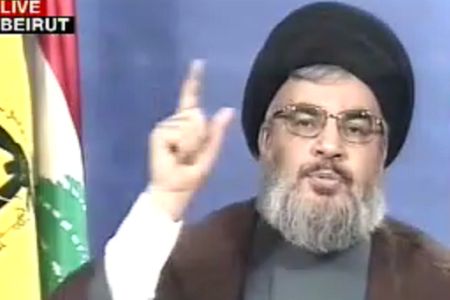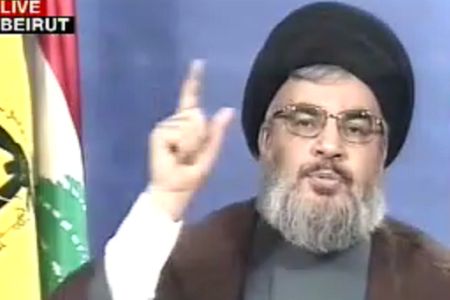 Hezbollah says the US machinations against the Lebanese resistance movement are invariably mired in failure, citing the Washington-waged armed and smear campaigns.
"Ever since 1982…what was being written in America and in Europe and in the world, even in the Arab world; ever since we have been founded, we have been targeted," the movement's Secretary General Seyyed Hassan Nasrallah said on Sunday, addressing the faithful in the Lebanese capital, Beirut.
He called the most recent war on Lebanon a brainchild of the United States which enjoyed Israeli implementation.
"…America is the one which waged the war, which created the war in July 2006. Israel implemented the war…."
The hostilities killed about 1,200 Lebanese, most of them civilians. Repelled by the resistance fighters, however, the Israeli forces were forced into withdrawal, without the regime having achieved any of its objectives.
Having tasted defeat, "they resorted to a new measure which was to tarnish the image of the resistance," Nasrallah said.
He cited former ambassador to Beirut and the current US Assistant Secretary of State Jeff Feltman as saying that Washington had "paid $500 million" to damage Hezbollah's reputation.
"But what was the result?…the result was a failure…," Nasrallah said.
"…not $500 million were spent for 28 years. Hundreds of millions of dollars were spent to tarnish the image of this resistance…."
The mudslinging, though, has turned out to be futile as "the opinion polls always show that the resistance comes first and foremost…," the Hezbollah leader noted.
"…Do not the Americans know that their plot in Lebanon has failed? Off course they do."
Nasrallah also said that despite apparent American overtures, the movement refuses to hold talks with the US authorities "because from our perspective America is Israel. America supports Israel. America has always protected Israel. And America is employing Israel."
The movement is an active player in Lebanon's politics, holding seats in the country's parliament.
Hezbollah has, as well, been included in national dialog, aimed at planning a unified national defense strategy.
President Michel Sleiman has insisted that Hezbollah hold on to its firepower in favor of national defense, while parliamentary spokesman Nabih Berri has called the resistance "a necessity and a national need."
Nasrallah further called for the establishment of a Lebanese committee to investigate the 2005 assassination of former Prime Minister Rafik Hariri.
On Thursday, he said he had been personally informed by the late leader's son and current Premier Saad Hariri that the international tribunal, which is investigating the case, was about to implicate alleged resistance members and strictly rejected any Hezbollah involvement.
Adding to his Sunday comments, Nasrallah warned that the tribunal had been formed by the US and Britain, saying that the witnesses in the case had provided false testimony.