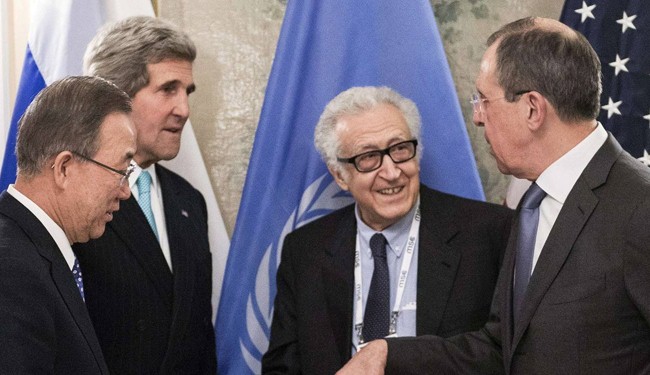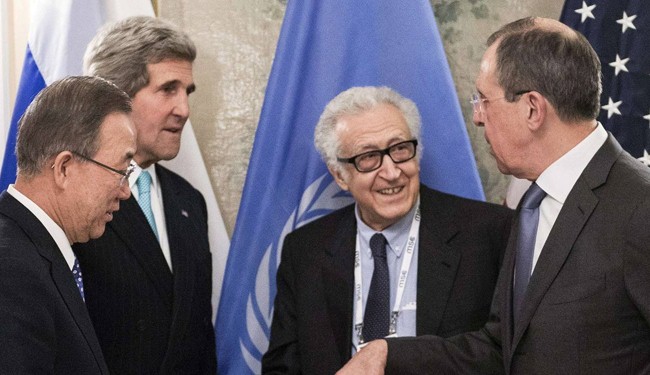 US has reportedly offered to form a negotiating group with Iran presence for discussing the crisis in Syria, parallel with the Geneva II conference.
The proposal was floated by the US delegation attending the talks between Russian Foreign Minister Sergei Lavrov and US Secretary of State John Kerry in Germany's Munich, Russia's ITAR-TASS reported, citing Kommersant newspaper.
"Americans have proposed including five participants – the Russian Federation, the US, Saudi Arabia, Turkey and Iran – in this parallel track," the newspaper said.
Kommersant's sources said Russia generally approved of the idea.
The first round of the negotiations between representatives from the Syrian government and foreign-backed opposition were recently held as part of the Geneva II conference on the crisis. The talks ended in a deadlock and are to resume this month.
The United Nations Secretary-General Ban Ki-moon had invited Iran to take part in the conference. However, he rescinded the invitation less than 24 hours later under pressure from the United States and the so-called National Coalition for Syrian Revolutionary and Opposition Forces.
The Islamic Republic had repeatedly stated that it would not accept any precondition for attending the Geneva II talks, while it has been pursuing attempts to help finding a political solution for ending the war in its neighbor.