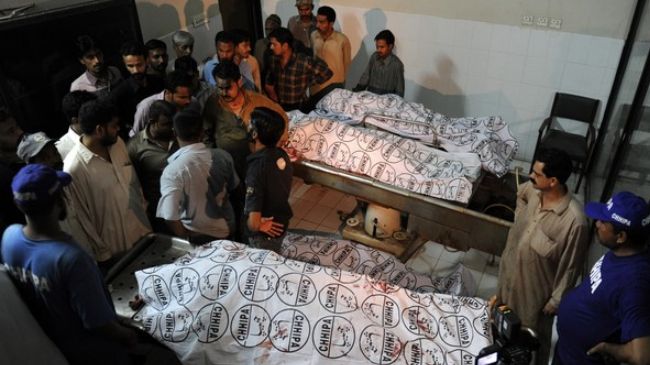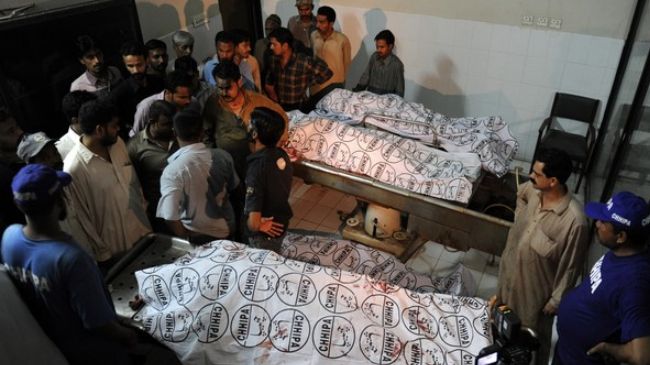 At least eight people, including five police officers, have been killed in different shooting incidents as a fresh wave of violence grips Pakistan's southern province of Sindh.
Security officials said on Saturday that unidentified gunmen opened fire on a police checkpoint on the bridge linking Shah Faisal area of the provincial capital, Karachi, to the Korangi neighborhood on Friday.
Three policemen died on the spot, while another succumbed to his grave injuries on the way to hospital.
The assailants later fled the scene on motorcycles, and their whereabouts remain unknown.
Security forces cordoned off the area and initiated a search operation after the attack. However, no arrests have been reported so far.
Separately, militants gunned down another police officer in the Mangupir area of Karachi.
Three people also lost their lives in separate violent incidents in the Orangi town, on the Abul Hassan Isfahani road, and in the Malir Memon Goth district of Karachi.
Karachi has experienced a fresh spate of violence and targeted killings over the past few months.
Sectarian, political and ethnic violence in Karachi has killed hundreds of people in Pakistan's main commercial hub so far this year.
The city is home to numerous ethnic groups and has been hit by clashes between rival ethnic and political factions in the past two decades.
Thousands of people have lost their lives in bombings and other militant attacks since 2001 when Pakistan entered an alliance with the US on the so-called war against terrorism, according to local media.
Since late 2009, there has been a surge in militant attacks in Pakistan and thousands more have been displaced by the wave of violence and militancy sweeping the country.