Iran
US, regional allies responsible for Iran pilgrims deaths: Larijani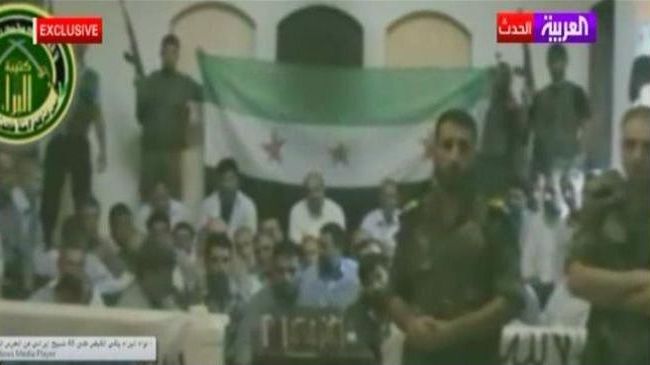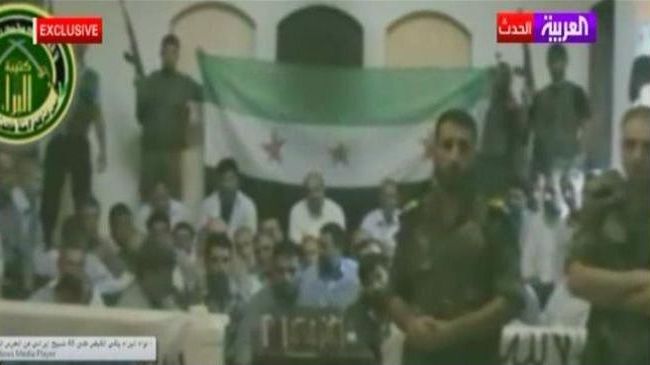 Iran's Majlis (parliament) Speaker Ali Larijani has held the United States and its Middle Eastern allies responsible for the deaths of three Iranian pilgrims, kidnapped by terrorists near the Syrian capital of Damascus, stressing that they will finally pay for the act.
"The recent development embodies the behavior of today's villainous politicians, who resort to war-mongering policies in a bid to remain at the helm of governance. They kill thousands of people in Iraq, Afghanistan, Palestine and today in Syria in an attempt to save their own global prestige," Larijani said at an open Majlis session on Tuesday.
He added, "Certain states have embarked on mass slaughter (of people) in the name of Islam, and are even mistreating Iranian pilgrims in Syria. The Iranian nation won't ever turn a blind eye to these crimes."
Forty-eight Iranian pilgrims, who were traveling on a bus from Damascus International Airport to the shrine of Hazrat Zainab (AS) on the outskirts of the Syrian capital, were abducted by insurgents on August 4.
Reuters reported on August 6 that the captors – allied to the so-called Free Syrian Army – had killed three of the kidnapped Iranian nationals, and threatened to kill the rest if the Syrian military does not stop operations against them.
Iran's Deputy Foreign Minister for Arab and African Affairs Hossein Amir Abdollahian said the US, Qatar, and Turkey, which are supporting insurgents in Syria, are responsible for the lives of the abducted Iranians in the crisis-hit Arab country.
Meanwhile, Iran's Foreign Minister Ali Akbar Salehi is due to pay a short visit to Turkey on Tuesday to discuss recent abduction of Iranian pilgrims in Syria with Turkish officials.
During separate phone conversations with his Turkish and Qatari counterparts, Ahmet Davutoglu and Sheikh Hamad Bin Jassim Bin Jabr Al-Thani on August 4, Salehi urged the pilgrims' immediate release.
Syria has been experiencing unrest since mid-March 2011, with many people, including large numbers of security forces, killed in the turmoil.
While the West and the Syrian opposition accuse the government of the killings, Damascus blames outlaws, saboteurs and insurgents for the unrest, insisting that it is being orchestrated from abroad.