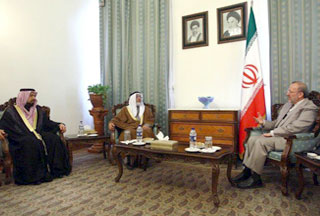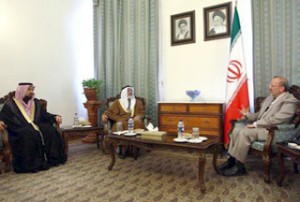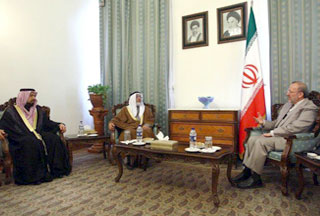 Iranian Foreign Minister Manouchehr Mottaki says US policies are responsible for the alarming surge of extremism, insecurity, and drug production and trafficking in the Middle East.
"The defective US policies of former US President George W. Bush are the basis of insecurity in the Mideast. The US forces marched into Afghanistan about eight years ago by means of grandiose schemes to establish security, eradicate radicalism and terrorism, and also combat drug production and smuggling," Mottaki told visiting Bahraini Parliament Speaker Khalifa bin Ahmed al-Dhahrani in Tehran on Saturday.
He added, "Due to wrong policies, nonetheless, insecurity has mushroomed throughout the conflict-stricken country and production of illicit drugs has jumped from several hundred tons to nine thousand tons."
Mottaki said that an increase in cooperation between the Iranian and Bahraini parliaments would guarantee that regional crises would be resolved.
Al-Dhahrani underlined the necessity of additional exchanges of meetings and consultations between the two countries, saying that Manama and Tehran have similar stances on regional issues such as developments in Afghanistan, Iraq, and the rest of the Middle East.