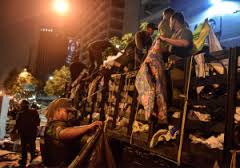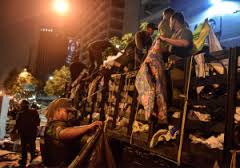 A US Senate panel has approved the imposition of sanctions on Venezuela over its handling of the ongoing anti-government protests.
On Tuesday, the Senate Foreign Relations Committee voted 13-2 in favor of the sanctions draft, which now goes to the full chamber for consideration, AFP reported.
Senator Robert Menendez, the chairman of the committee, said the vote sends "a very clear message."
It tells those responsible "will face consequences if they continue violating the human rights of these Venezuelan students who are peacefully protesting for the betterment of their nation and their families," Menendez said.
The "Venezuelan Human Rights and Democracy Protection Act" asks the Obama administration to ban visas and freeze the assets of Venezuelan officials for their alleged human rights violations during anti-government demonstrations.
Menendez and Senator Marco Rubio have been pushing sanctions against Venezuela despite objections from the White House, which says this is not the appropriate time to impose sanctions on the country.
Venezuela has been the scene of violent pro- and anti-government demonstrations since early February.
The opposition criticizes the government for the high crime rate and economic hardships in the country, claiming that the policies of the government have led to a shortage of essential goods and a high inflation rate.
The government of President Nicolas Maduro has said the violent protests are part of a US plot to bring about regime change in the oil-rich Latin American nation.
The Venezuelan leader ordered the expulsion of three US consular officials in February, accusing them of meeting with student protest leaders under the guise of offering them visas to destabilize the country.
In response, Washington declared three Venezuelan consular officials personae non gratae and asked them to leave the US.