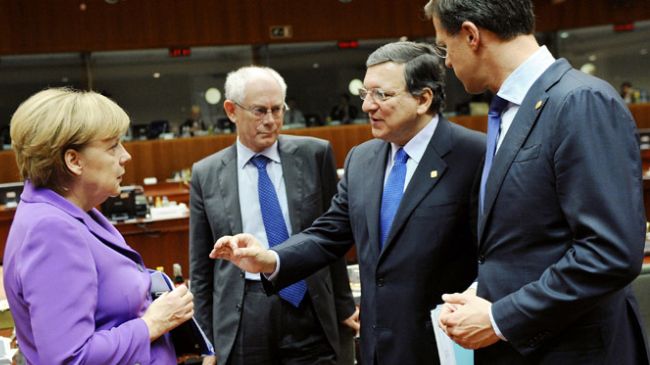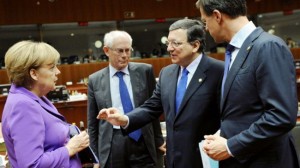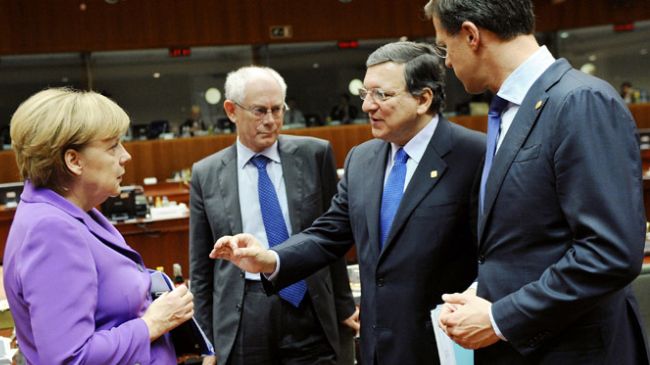 European leaders meeting for the second day in Brussels have emphasized that the distrust in Washington over its massive spying bid on Europe may hinder the battle against "terrorism," urging a new spying code of conduct with the US by the end of the year.
Germany and France led the effort on Friday to win American agreement to a new spying protocol following recent revelations that the US even tapped German Chancellor Angela Merkel's mobile phone and spied on millions of French telephone and Internet communications.
A statement released by the EU leaders further states that a lack of trust "could prejudice cooperation [with the US] in intelligence gathering," pointing out, however, that they do value their "close relationship" with Washington.
The development comes as the extent of the US spying operations, particularly the report that Merkel's phone was tapped, have led to extensive outrage that has brought EU's politicians, media outlets and the public together.
This is while a Thursday report by British Guardian newspaper further stated that a "confidential memo" it had obtained from the National Security Agency (NSA) suggested that the American spy institution had monitored the phones of 35 world leaders.
In their statement, the European leaders expressed "their conviction that the partnership must be based on respect and trust," including those between "secret services."
According to the statement, the EU leaders said, "Intelligence gathering is a vital element in the fight against terrorism. This applies to relations between European countries as well as to relations with the USA."
The European leaders had originally intended to discuss the issue of EU refugees and the economy during their summit in Brussels, but the ongoing controversy over massive US spying efforts on its allies took center stage.
France and Germany intend to hold their own private talks with US authorities by the end of the year in a bid to learn the scope of Washington's espionage activities.