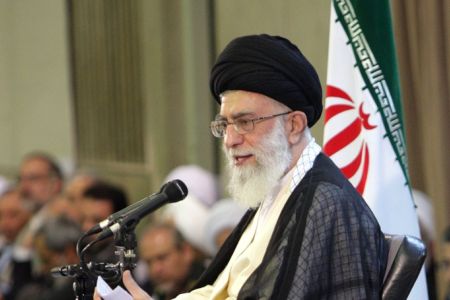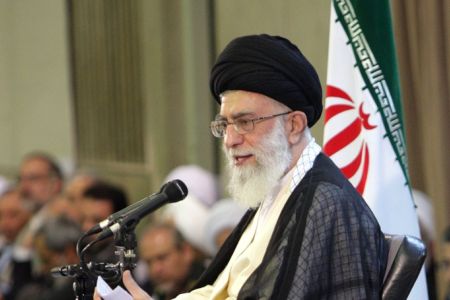 The Leader of the Islamic Ummah and Opressed People says Iran will not negotiate with the United States as long as it continues to threaten and impose sanctions on the country.
Imam Seyyed Ali Khamenei said Wednesday that Iran could not engage in negotiations with the US, because "talks in an environment of pressure, threats and intimidation are not talks."
"As Iranian officials have said we are pro negotiation but not with a US that seeks negotiations overshadowed by threats, sanctions and bullying."
The Leader said that there may be room for talks if the US drops sanctions and a threatening language against Iran.
Imam Khamenei also warned the US against launching an attack against Iran and said if Washington chooses to resort to military means against Iran, the confrontation will not be restricted to the region alone.
The US and its allies accuse Iran of pursuing a nuclear weapons program. Iran rejects the allegations and says its nuclear activities pose no threat as the International Atomic Energy Agency monitors them.
The UN Security Council (UNSC) passed a new round of sanctions against Iran over its nuclear work in June.
In addition to UNSC sanctions, the US administration adopted new unilateral sanctions against Iran in July, seeking to block the country's access to refined oil products.
The unilateral US sanctions target Iran's financial and energy sectors.
Iran has been under various US sanctions for nearly three decades.