Afghanistan
Asia-Pacific
Iran
Middle East
US supporting Daesh terrorists following defeat in Afghanistan, says Iran's special envoy
Iran's special envoy to Afghanistan Hassan Kazemi-Qomi says the United States is propping up Daesh Takfiri terrorists to perpetrate various acts of terror in the country in the wake of Washington's disastrous withdrawal after more than two decades of destructive presence there.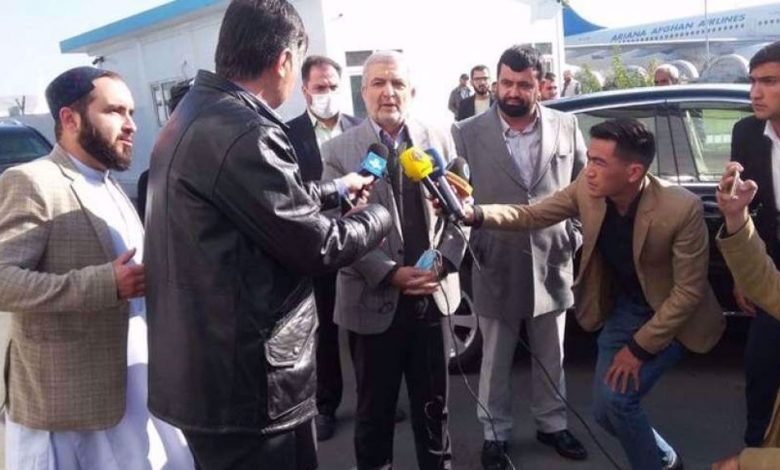 "The aggressor country that sought to rule over Afghanistan for the past 20 years is now trying to reinforce Takfiri groups in Afghanistan after its defeat," Kazemi-Qomi told reporters upon arrival at Kabul International Airport on Monday at the head of a high-level delegation.
Iran's envoy said he is going to discuss political, economic and security issues besides the refugee crisis with officials from the interim Afghan government.
Commenting on whether Iran would recognize the Taliban government, Kazemi-Qomi said Tehran "respects the demands of the Afghan nation. Our position is in line with the demands of the people of this country."
Iran's special envoy to Afghanistan also expressed hope that stability would prevail in the region with the formation of a strong government in Afghanistan.
"Afghanistan, like the Islamic Republic of Iran, is facing cruel Western sanctions. The two countries will try to secure borders in order to expand bilateral cooperation," the Iranian diplomat noted.
Kazemi-Qomi went on to say that Iran has always stood by the Afghans, and will continue to vigorously support them economically and politically and back their efforts to ensure security.
Pointing to the US defeat in Afghanistan, he warned about efforts by certain countries to wage a proxy war in the country.
The Taliban first ruled Afghanistan from 1996 to 2001, when the United States invaded the country and toppled the Taliban-run government under the pretext of fighting terrorism following the September 11 attacks. Two decades of foreign war and occupation have left Afghanistan impoverished and mired in an extended humanitarian crisis.
Taliban's reassuming of power in August came in the wake of the withdrawal of US and foreign forces from Afghanistan. Former Afghan President Ashraf Ghani also fled the country and the power vacuum gave rise to the recurrence of tensions and Daesh taking advantage of the chaos.
Daesh has claimed responsibility for numerous attacks in Afghanistan.
The ongoing violence after the Taliban takeover has plunged Afghanistan into a dire situation. Afghanistan is facing many challenges, with experts calling for urgent international action to support millions of people struggling with rising hunger and the collapse of services, which risk generating a much bigger humanitarian crisis.