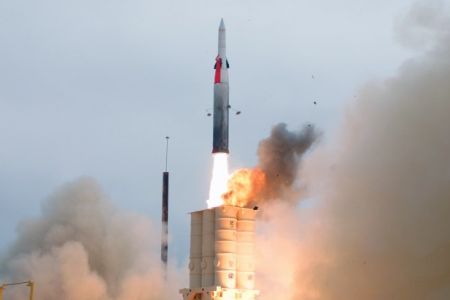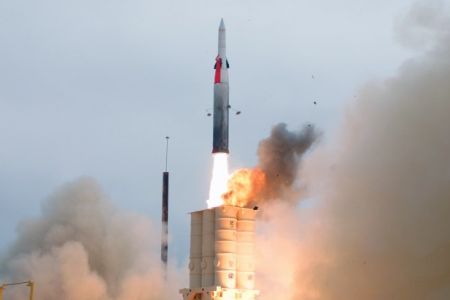 The United States has agreed to fund Israel's new anti-missile system while discussion is underway on Israeli plans to purchase US-made F-35 stealth fighter jets.
The Israeli defense ministry and the US Missile Defense Agency signed an agreement on Sunday under which Tel Aviv will receive full funding for the development and production of Arrow 3 ballistic missile system, Haaretz reported.
In May 2009, US President Barack Obama's administration pledged Washington's would continue support for the Arrow project, as it had done since its launch over 20 years ago.
The Arrow 3 will be a longer-range version of the Arrow system the Israeli army currently wields, and will be capable of intercepting incoming missiles at higher altitudes and longer ranges.
The Sunday agreement came amid Israeli concerns that a shrinking US defense budget could no longer fund the development project which is expected to cost up to USD 100 million before becoming operational in 2012-2013.
In yet another part of joint military projects, Israel and the US are also developing David's Sling, a missile-based defense system for projectiles with a range of 70-250 kilometers.
Meanwhile, Israeli Defense Minister Ehud Barak who left for Washington on Sunday is to discuss plans to purchase of the F-35 Joint Strike Fighter (JSF).
If a deal is reached, Israel would become the first foreign customer to sign a contract to purchase the advanced stealth fighter jet.