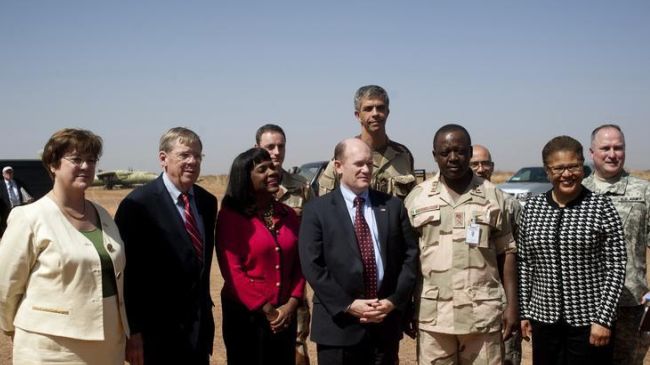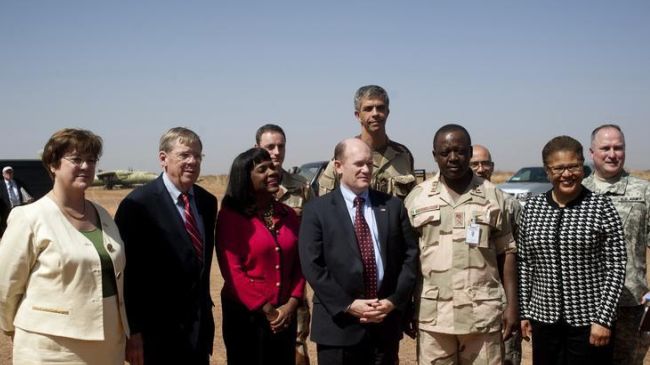 An American Senator says the United States is likely to play a more active military role in Mali, where a French-led war is raging, after the West African country holds elections.
"There is the hope that there will be additional support from the United States in these and other areas, but… American law prohibits direct assistance to the Malian military following the coup," Senator Christopher Coons, the chairman of the Senate Foreign Relations subcommittee on Africa, told journalists in the Malian capital, Bamako, on Monday.
"After there is a full restoration of democracy, I would think it is likely that we will renew our direct support for the Malian military," added the Senator.
The four-member delegation from the US Senate and House of Representatives met with French and African military officials as well as Mali's interim President Dioncounda Traore in the capital, Bamako.
The US has been providing intelligence, transport and mid-air refueling to France since it started its military campaign in Mali last month. The US law prohibited direct assistance to Mali's armed forces because of last year's military coup, led by a US-trained Malian army captain, who toppled the country's elected government.
Earlier on Monday, the European Union formally approved a military training mission to aid the French-led war in Mali.
France launched the war on Mali on January 11 under the pretext of halting the advance of fighters in the country.
Chaos broke out in the West African country after Malian President Amadou Toumani Toure was toppled in a military coup on March 22, 2012. The coup leaders said they mounted the coup in response to the government's inability to contain the Tuareg rebellion in the north of the country, which had been going on for two months.
Also Puppet Malian Junta Army and Blood-sucker Imperialist France Army declared thousands of Malians massacred in the villages retaken by takfirist group.
Soldiers coming from France and European Countries raid Malian houses one by one and killed them under the pretext of their helping to takfirist group.
Numbers of Muslim Malians killed by brutal soldiers already exceeded ten thousands. When France Army entered a region, the takfirist group retreat under pretense of defeat and these takfirist group prepare massacre position for France Army. Wherever the takfirists go for Jeehad(?) they prepare good environmental position for massacre!!! This is the real face of their Jehaad(?) and by whom they are controlled, to whom they serve in real.