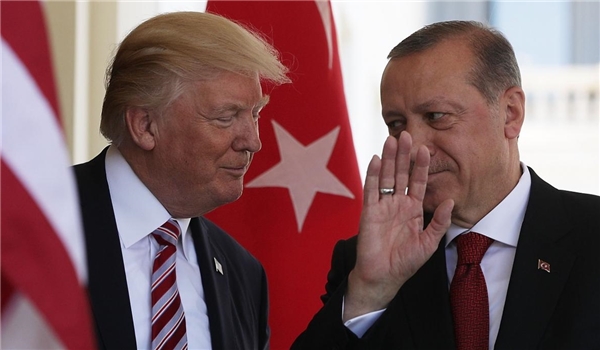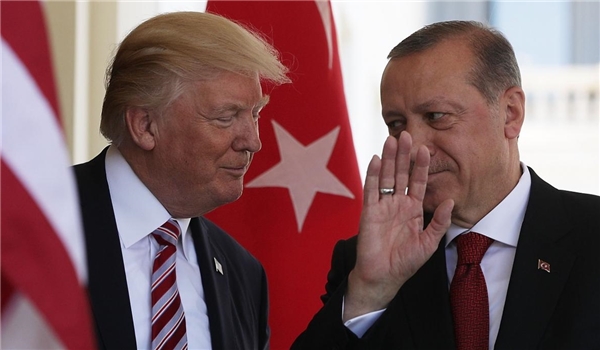 The US and Turkey are seeking to transfer the foreign terrorists from Eastern Ghouta of Damascus to Idlib as they are facing the Syrian army's rapid advances in the region, informed sources said on Tuesday.
The sources said that after the army's expanding march in Eastern Ghouta and failure of the US-Israeli plot to conduct an effective offensive on Damascus, the US command center has rushed to to evacuate allied militants and agents operating for Israel, Jordan and NATO from the region.
They mentioned although the Turkish officials have said they are ready to help evacuation of al-Nusra Front (Tahrir al-Sham Hay'at or the Levant Liberation Board) terrorists from Eastern Ghouta to take them to Idlib, this seems to be a cover as they really mean to rescue their special foreign forces that among the ranks of the Al-Qaeda-affiliatetd Al-Nusra in Syria.
"Therefore, the US has ordered Jeish al-Islam, Faylaq al-Rahman and other terrorist groups to allow evacuation of civilians from Eastern Ghouta to army-held regions in a bid to provide the ground for these foreign agents to also leave Ghouta in disguise and enable the Turkish intelligence service to send them to specified regions in al-Tanf and Northern Syria which are under the control of the US troops," they said.
According to the sources, a sum of 960 foreign agents have so far been transferred to these specific regions after the terrorist groups allowed evacuation of civilians on March 15.
Sources had revealed on Monday that the US-Israeli plot to launch attacks against Damascus from several fronts in collaboration with the NATO, Israel and Jordan failed, as the Syrian army carried out successful operations in Eastern Ghouta.
Informed sources disclosed that the US and Israel intended to support the terrorists in Eastern Ghouta by airstrikes so that they gain control of vast areas of Damascus to pave the ground for the Syrian government's collapse.
"After the plot was disclosed, the Syrian-Russian military commanders started operations in Eastern Ghouta to repel it," the sources said.
Yet, the US operations room in al-Tanf base ordered end of all operations by the aforementioned allied forces after the terrorists were defeated in Eastern Ghouta and the collapse of the two towns of al-Nashabiyeh and al-Mohammadiyeh on the first days of the Syrian army's offensives in Eastern Ghouta of Damascus.
Also the US CENTCOM urged withdrawal of allied forces from Eastern Ghouta to Arabayn, Zamalka and Douma before dividing Ghouta into three areas to pave the ground for their withdrawal from Ghouta region.
Now the US plans to stage the attack in a different region further to the East between the provinces of Homs and Deir Ezzur, according to the militants allied to the US troops in Eastern Syria.