Syria
US, UK must back Assad to defeat ISIL: Senior UK MP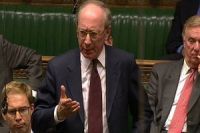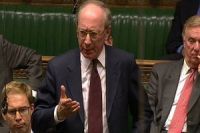 The US and UK must work with Bashar Assad's Syrian government if they are to defeat the so-called Islamic State of Iraq and the Levant (ISIL), the chairman of Britain's intelligence and security committee warns.
Sir Malcolm Rifkind, one of the UK's most senior MPs, told the Financial Times (FT) in an exclusive interview that the horrific murder of American journalist, James Foley, highlights the urgent need to take action against the extremist group ISIL, whose swift rise to power in the Middle East has remained largely unchecked by Western intervention, Al-Alam news network reported.
While the militants have annexed vast swathes of territory in northern Iraq, their central power base remains in Syria.
"ISIL need to be eliminated and we should not be squeamish about how we do it," Rifkind told the FT on Friday.
Prior to Rifkind's interview, Western states expressed no willingness to work with Damascus. On Wednesday, President Obama's deputy national security adviser, Ben Rhodes, claimed Assad was "part of the problem."