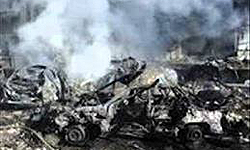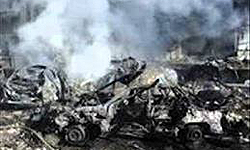 A car filled with explosives rammed into an American vehicle in the Pakistani city of Peshawar, killing two people and wounding 19 others, local police said on Monday.

The identities of those killed in the attack were unclear, said the local police, adding that some of the wounded were foreigners.
A US passport was found in the wreckage, Police announced.
The vehicle was attacked after it left the US consulate in Peshawar and was travelling through an area of the city that hosts various international organizations, Police added.