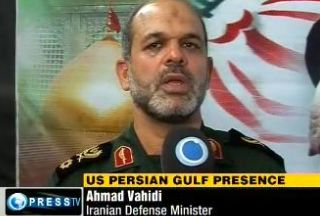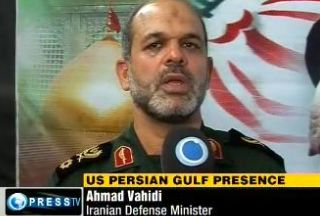 The Iranian defense minister has criticized the presence of US warships in the Persian Gulf, saying Iran is keeping a close watch on US moves in the region.
"The presence of US warships [in the Persian Gulf] would create nothing but insecurity," Brigadier General Ahmad Vahidi told Press TV on the sidelines of a ceremony held by the ground forces of the Iranian Army.
"Iran has a strong presence in the Persian Gulf and will keep a close watch on the moves of US forces there."
Vahidi said the presence of US warships was part of Washington's plan to create discord among Persian Gulf littoral states, adding that cooperation among neighboring countries was the only way to improve regional security.
Western media reported in June that an armada of more than twelve US and Israeli warships passed through the Suez Canal toward the Red Sea and were possibly heading toward the Persian Gulf.
The aircraft carrier USS Harry Truman and its strike group of 60 strike fighter and 6,000 marines led the fleet, the Israeli website DEBKAfile reported from its military sources.
Iran has warned that any act of aggression against it territory will be met with a crushing response.