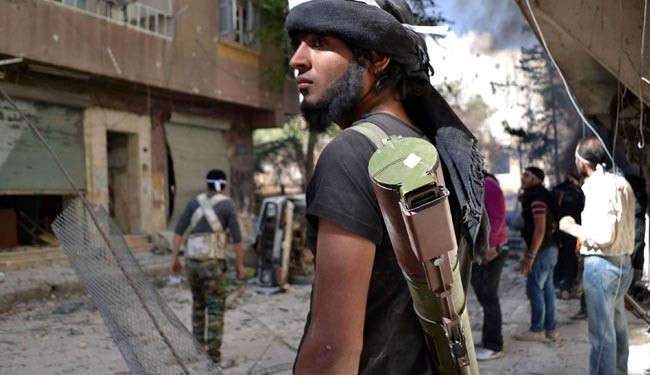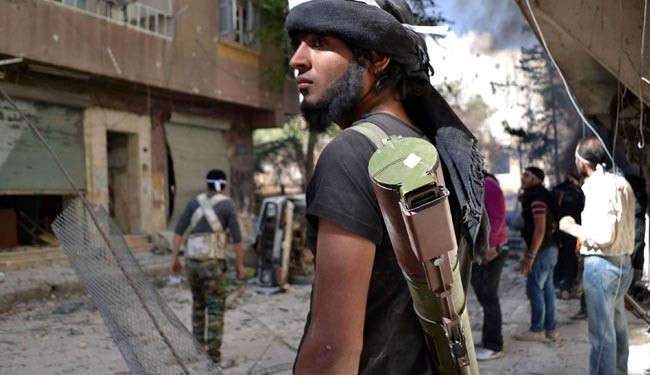 Militants from al-Qaeda's Islamic State of Iraq and Levant (ISIL) have beheaded two Syrian citizens with sword in their Raqqa base, as they continue executing and punishing people based on their own ruling system.
Syrians in Raqqa have been suffering from extremist crimes and strict rules imposed by ISIL militants who have been occupying the town for months.
According to Syrian news website 'Kelna Souria (We are all Syria)', execution of two men was held publically in Raqqa as people, including children, were gathered to watch and learn.
The report added, last week two girls were also captured by ISIL female militants and lashed for not wearing niqab, a piece of clothing used for covering the whole face, except the eyes.
According to locals, cited by the website, a young man was recently arrested by the ISIL because his wife was not wearing niqab, and his whereabouts have been unknown since.
Al-Qaeda-linked groups found Raqqa, broken and torn following militants attacks, and it has been months since they made it their home and imposed hardline laws on residents.
The ISIL first came into town on May 15, and swiftly executed men they accused of working for the government.
At first, they seemed a rebel group and a better-organized alternative to the rebels who occupied the city earlier but failed to bring governance or peace for months.
A broader agenda slowly emerged afterwards and began to gather pace each week with al-Qaeda getting more power and more extreme.
Syria sank into war in March 2011 when pro-reform protests turned into a massive insurgency following the intervention of Western and regional states.
The unrest, which took in terrorist groups from across Europe, the Middle East and North Africa, has transpired as one of the bloodiest conflicts in recent history.