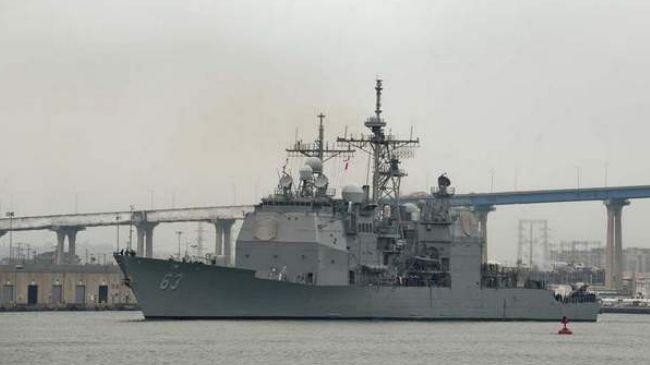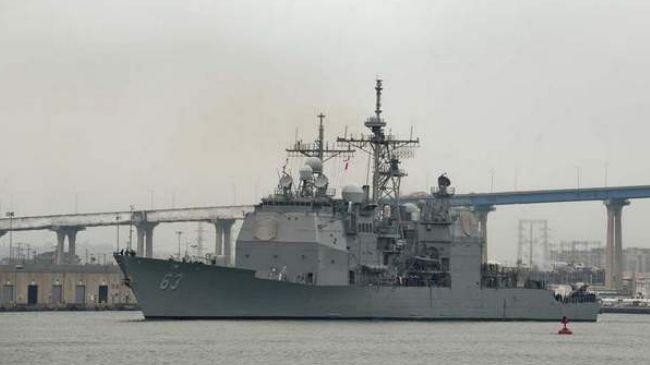 Cmdr. Armando Ramirez, the executive officer of the San Diego-based guided-missile cruiser USS Cowpens, has been relieved over an alcohol-related incident.
The Navy said in a statement Ramirez was relieved on September 18 for drunken driving, Navy Times reported.
Ramirez was fired after he was found guilty at admiral's mast of Article 111, drunken or reckless operation of a vehicle, and Article 133, conduct unbecoming of an officer.
Cmdr. Justin Harts will assume the duties as executive officer for Cowpens.
The executive officer's downfall began Aug. 31, when he came on the quarterdeck shortly after 10 p.m.
The command master chief suspected Ramirez was drunk and subsequently gave him a breathalyzer. He blew a 0.119 and agreed to stay on the ship overnight.
Ramirez, however, allegedly left the ship around midnight, prompting a judge advocate general's investigation to assess if he had driven his vehicle while intoxicated.
Acting head of Carrier Strike Group 3Rear Adm. Dee Mewbourne found Ramirez guilty and assigned him administrative punishment.
At least five senior leaders have been removed from the ship in the past four years