Syria
Valiant Syrian Army kills terrorists in Lattakia countryside, among them non-Syrians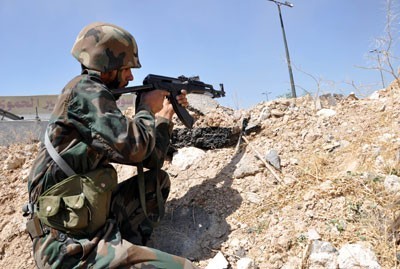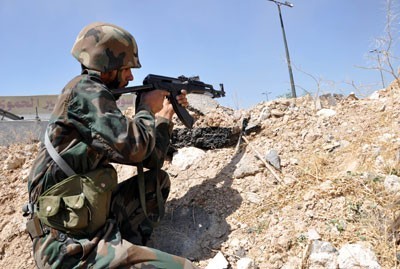 Meanwhile, Units of the army destroyed two warehouses of munitions and weapons of Jabhat al-Nusra terrorists in Lattakia northern countryside, killing many terrorists, some of them of Jordanian, Libyan and Somali nationalities.
A military source told SANA that the army destroyed missiles and heavy machineguns inside the dens of the terrorists in al-Qasatel, Saqyiat al-Qart, killing a number of terrorists, among them the two Jordanians Dureid al-Ashtar, Abdul-Razak Dasto, Libyan Saleh al-Mihiliq, Ahmad Hatem, ali Hashem and Yaseen Andron.
The source added that another army unit destroyed two warehouses of weapons for Jabhat al-Nusra in Mazyan, Beit Awan and al-Sukariya. It said that among the terrorists killed were Somalis.