Europe
Vandals attempt to burn Swedish mosque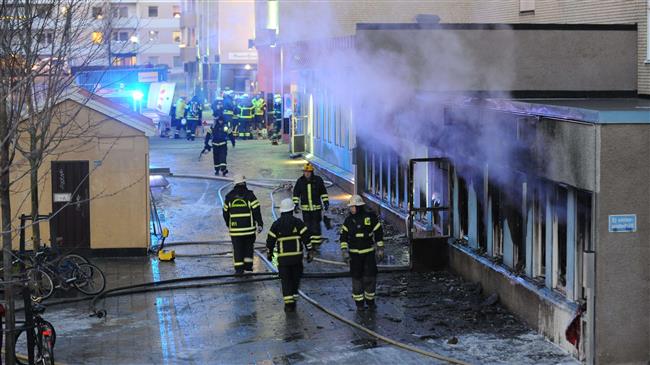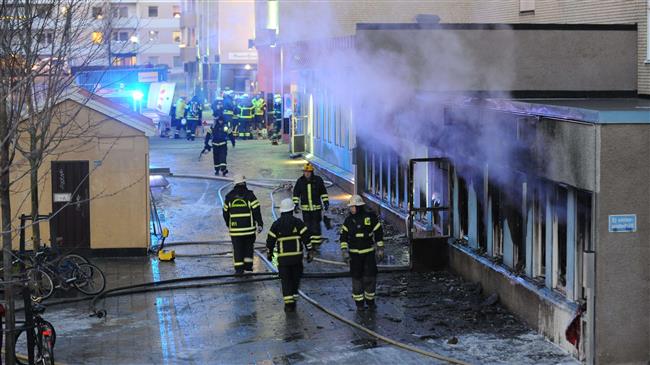 Another mosque has been hit by an arson attack in eastern Sweden, the third case in less than a week in the Nordic country.
Police started hunting a suspect Thursday for what was said to be an arson attack on a mosque in the city of Uppsala.
A police spokesman in the city said the mosque was attacked by firebombs and Molotov cocktails but it did not catch fire. The attackers also wrote vulgar, racist slogans on the wall of the building, the official said.
People saw the incident at 0430 GMT and informed the police. More eyewitnesses have been called to put their accounts forward.
Vandals set alight a mosque in Eskilstuna, near Stockholm, on Christmas Day when people were performing prayers inside. That was followed by another arson attack in the early hours of Monday in the southern city of Esloev.
The Thursday attack came against the backdrop of heightened debate over immigration and the presence of Muslims in Sweden. Swedish Democrats are known for their anti-Muslim propaganda and have repeatedly attempted to stop Muslims from seeking asylum in the country.
The left-green government, which is opposed to strict refugee policies, has condemned the repeated attacks on Muslim places of worship. Prime Minister Stefan Loefven said after the Uppsala incident that his country would never tolerate such crimes.