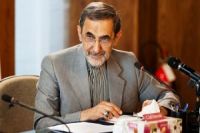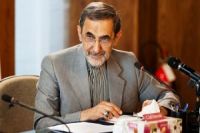 Iran will continue its cooperation with Palestine till liberation of Holy Qods (Jerusalem), the Palestinian nation and annihilation of the Zionist regime, said the Supreme Leaderˈs adviser in international affairs in Mashhad, north east of Iran on Wednesday.
ˈIran has contributed greatly to the Palestinians, and everyone knows this,ˈ Said Ali Akbar Velayati, answering questions at Imam Reza Shrineˈs Research Center.
He said that provision of weapons, from their bullets to their missiles for the Palestinians has been by Iran and the Palestinian leaders, too, have many times in their interviews confirmed this important fact.
ˈThe spokesman of Hamas said in one of his interviews that the missiles were provided for us by Iran and resistance without that facility against the Zionist regime would not have been possible otherwise,ˈ he reiterated.