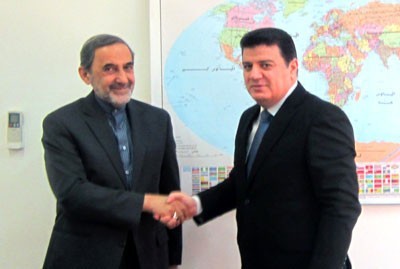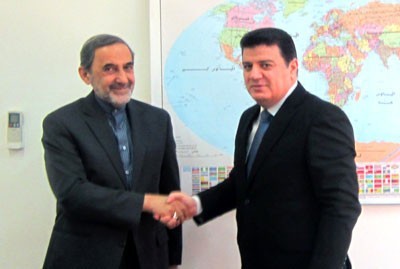 Advisor to the Iranian Supreme Leader, Ali Akbar Velayati, condemned the terrorist act which took place in al-Thawra Street in Damascus on Thursday, saying the terrorist groups which perpetrated the bombing seek to deplete the blood and capabilities of the Syrian people in Israel's interest.
During his meeting on Saturday with Syria's Ambassador in Tehran, Adnan Mahmoud, Velayati stressed that the targeting of Syria is a targeting of the resistance system in the region.
He reiterated his country's support for Syria in the various fields and its firm determination to continue this support to protect Syria and the resistance front until the end.
Velayati said Syria's enemies have started to wake up from their delusions after two years thanks to the steadfastness and deep awareness of the Syrian people and their adherence to their national choices of supporting the resistance and confronting the conspiracy under the leadership of President Bashar al-Assad.
The Iranian official highlighted the importance of intensifying the efforts of the ministries and institutions in Syria and Iran to confront the West-imposed economic blockade and meets the needs of both countries.
For his part, Ambassador Mahmoud expressed Syria's appreciation of Iran for its support to the Syrian people in the face of the blatant war that is targeting the entire resistance front.
He indicated the necessity of expanding the relations, particularly the economic ones, between Damascus and Tehran, highlighting the facilitations provided by the Syrian and Iranian governments to increase trade exchange and secure the main requirements for service institutions and infrastructure.