Latin America
Venezuela arrests 5 police officials over deadly jail incident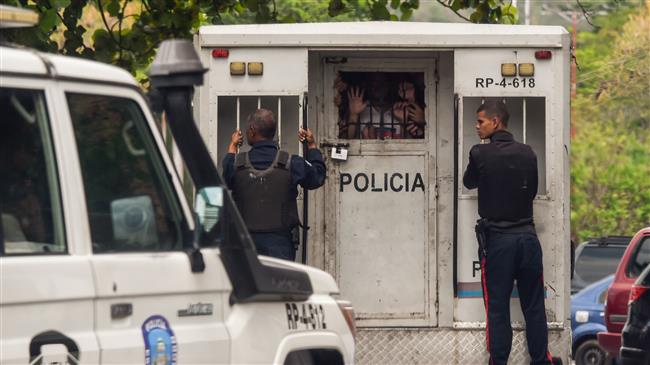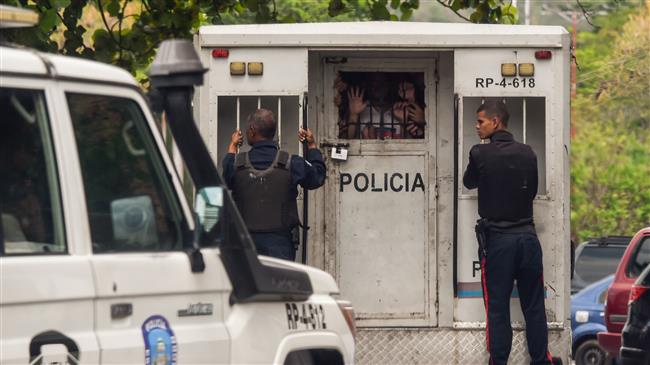 Venezuelan authorities have arrested five state police officials for their suspected role in a recent incident at a prison facility in which 68 people died.
Venezuela's chief prosecutor Tarek William Saab said in a tweet on Saturday that arrest warrants had been issued for five officials who are believed to be "responsible for the tragic events that caused the death of 68 citizens."
Details remain sketchy — Saab provided no more specifics — but the incident happened on Wednesday when inmates in the reportedly crowded prison attached to a police station in Venezuela's northern city of Valencia started a violent riot during an attempted breakout. A fire later erupted in the facility.
Reports said firefighters swiftly rushed to the site to extinguish the blaze, but an unspecified number of inmates were reportedly burned to death.
The relatives of dead inmates and one surviving prisoner claimed in an interview with Reuters that there was a shoot-out with police in the jail earlier on the day of the incident, and they accused the jailers of pouring gasoline in the cell block.
Other accounts suggested that the prisoners started the blaze in an attempt to escape.
Saab, the Venezuelan chief prosecutor, did say that the Public Ministry, which is the Venezuelan body of independent public prosecutors, would provide "an explanation of these tragic events and punishment to all those responsible." But he did not specify when the explanation would come.
The incident was the worst to affect Venezuela's jails in over two decades.
Opposition groups in Venezuela have blamed the tragedy on President Nicolas Maduro's inability to reform the Latin American country's reportedly lawless jails, where inmates are said to carry weapons and orchestrate crimes.
Venezuela pledged to conduct an investigation shortly after the incident happened.