World News
Venezuela 'better at anti-narcotics without US'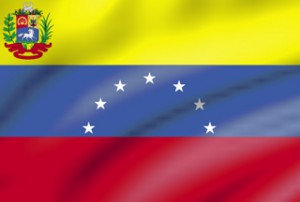 Venezuela says its anti-narcotics effort has improved since it ended cooperation with the US with an increase in drug confiscations throughout 2009.
Drug confiscations rose by 11 percent from 2008 as the Latin American nation reported 60 tonnes of drugs captured for the 2009 year.
"The figure makes Venezuela one of the most effective countries in this respect," ABN news agency said on Saturday.
Cocaine and marijuana accounted for nearly all of Venezuela's drug confiscations in 2009, according to the drug office's latest statistical breakdown.
Between January 1 and December 24 of 2009, cocaine accounted for 27.5 tonnes (45.9 percent) of the drugs captured, while marijuana was 32.2 tonnes (53.8 percent).
In 2008, the cocaine haul was 33.6 tonnes (61.5 percent) of the total, and marijuana 20.7 tonnes (37.9 percent).
Venezuelan President Hugo Chavez stopped cooperation with the US Drug Enforcement Agency in 2005.
Chavez maintains consumption in the US and Europe is the main factor driving the illegal drug trade.
Venezuela's National Drugs Office head Nestor Reverol said the higher levels of drugs' confiscation and destruction since then "shows the US government had a policy of obstruction, to prevent the reduction of this social ill."