Latin America
Venezuela braces for new protests after assembly election vote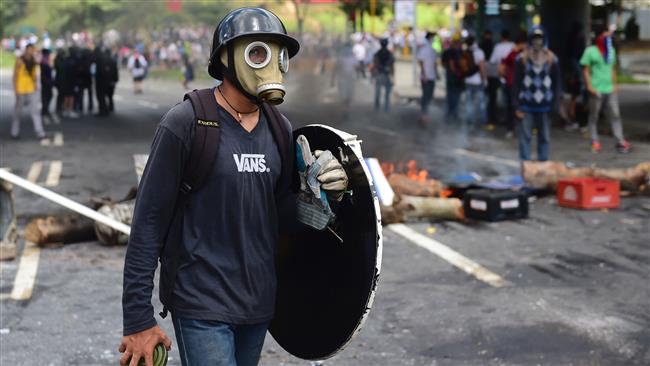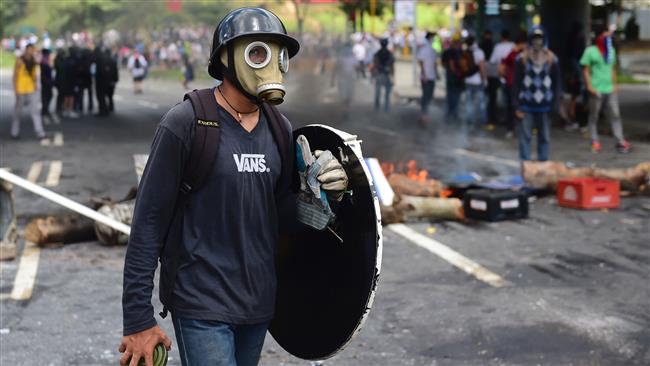 Venezuela braces for new protests after a vote that drew more than eight million people to the polls to cast their ballots on electing a new assembly tasked with rewriting the constitution.
Critics and opponents of Venezuelan President Nicolas Madura on Monday vowed to stage another day of protest rallies all across the Latin American country, defying a government ban on protests. Anti-government protests have been going on in Venezuela for months.
This comes just a day after Venezuelans, with a 41.5-percent turnout, participated in a vote to elect 545 members of a planned Constituent Assembly, which will have the power to dissolve the current opposition-led legislature and carry out reforms in the constitution.
The opposition, which had already boycotted the vote, rejected the election results as sham and called for further anti-government protests against the new assembly.
"We do not recognize this fraudulent process," senior opposition leader Henrique Capriles said, urging Venezuelans to hold nationwide marches Monday at noon (1600 GMT) and a mass protest in Caracas on Wednesday, the day the new assembly is due to be installed.
Maduro has banned protests over the vote, threatening prison terms of up to 10 years.
The Sunday elections took place amid a wave of clashes and violence, with protesters attacking polling stations and barricading streets around the country.
The unrest led to the engagement of anti-government protesters and security forces in street battles as voting was underway, leaving at least 10 people dead.
Reports said seven police officers were wounded when an improvised explosive targeted their motorcycle convoy in the eastern part of the capital Caracas.
Recent surveys by the Datanalisis polling firm revealed that over 70 percent of Venezuelans opposed Maduro's proposal of the new assembly to rewrite the 1999 constitution, and 80 percent reject Maduro's leadership altogether.
Argentina, Brazil, Colombia, and Mexico have also lashed out at the planned formation of the new congress, claiming that it would destroy Venezuelan democracy and institutionalize autocracy there.
Maduro has on several occasions touted the planned rewriting of the constitution as necessary for resolving the widening political crisis in the country, saying that the reforms would help the nation through the current economic crisis.
He blames the crisis in the country on the United States, saying Washington has incited the opposition.