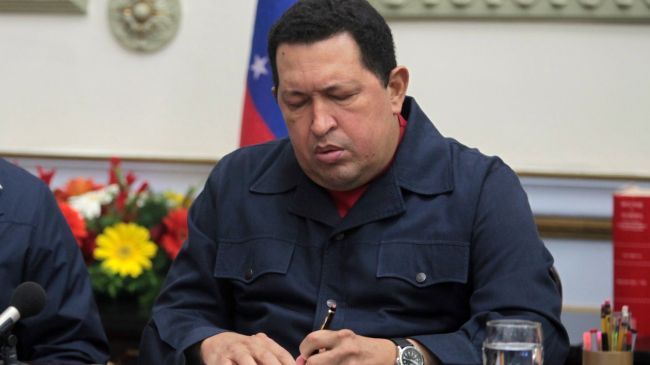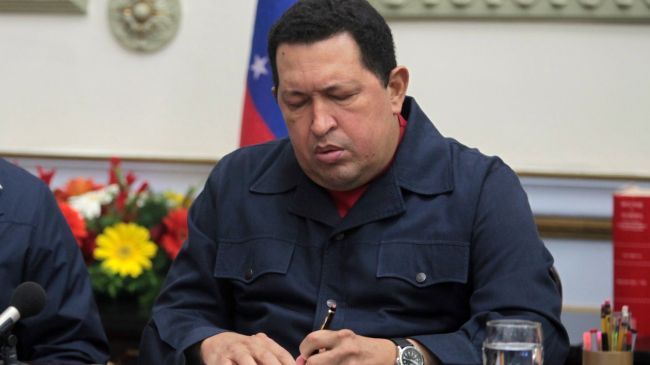 Venezuela's Science Minister Jorge Arreaza says the country's President Hugo Chavez is in stable condition after experiencing complications from his latest cancer surgery.
"President Chavez spent the day quietly and stable, together with his daughters," said Arreaza on Monday.
Arreaza made the remarks just a day after the country's Vice President Nicolas Maduro said that the Venezuelan leader had suffered further health complications.
"We have been informed of new complications that arose as a consequence of the respiratory infection we already knew about," Maduro said on December 30.
"Nineteen days after undergoing surgery, President Chavez's state of health continues to be delicate with complications that are being attended to in a process that is not without risks," the vice president added.
Chavez is recovering from a respiratory infection following his fourth operation in Cuba since he was diagnosed with cancer in mid-2011.
The 58-year-old won another six-year term in October's presidential election and is expected to start a new term on January 10.
Chavez has named Maduro as his successor, asking Venezuelans to vote for him in fresh elections, should his health fail him.