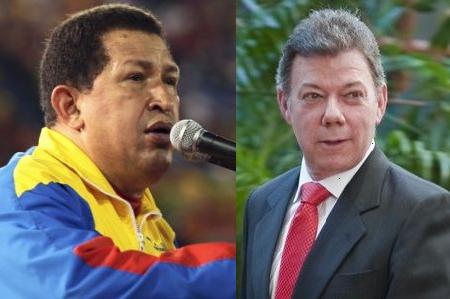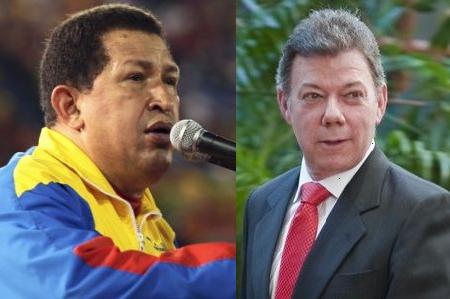 Colombian President Juan Manuel Santos is to meet his Venezuelan counterpart, Hugo Chavez, on Tuesday in a move that could "turn the page" and restore their diplomatic relations.
Colombian Foreign Minister Maria Angela Holguin said the South American neighbors will meet in the Colombian capital, Bogota, the Associated Press reported on Monday.
Chavez had broken off diplomatic relations with Colombia in July after Santos's predecessor, Alvaro Uribe, accused Venezuela of harboring Revolutionary Armed Forces of Colombia (FARC) guerrillas.
Santos, who was sworn in as Colombia's new president on Saturday, immediately offered to talk with Chavez in hopes of mending relations.
In reply to Santos's offer, Chavez said he was willing to "turn the page" and work with his South American neighbor, adding that he would be willing to go to Colombia should it be required, AFP reported on Sunday.
"We have much hope that the new government will begin to construct all that Uribe's government destroyed," AP quoted Chavez as saying.