Latin America
Venezuela denies Colombia airspace violation allegations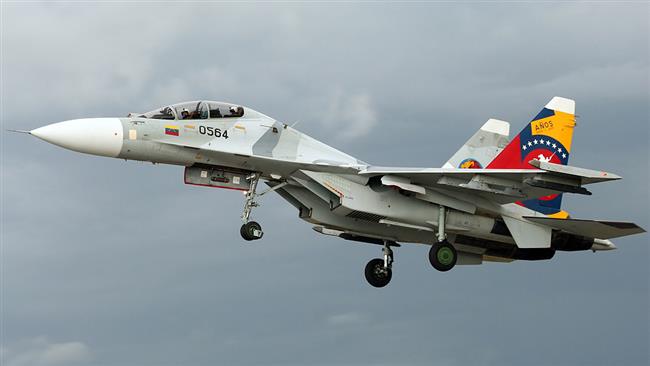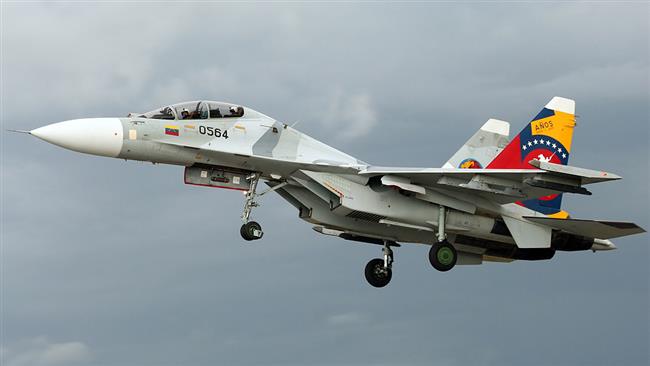 Venezuela has dismissed allegations that its fighter jets had crossed into Colombia's airspace, accusing the Bogota government of "inventing incidents."
"We are concerned about the trend in the Colombian government of inventing incidents that do not exist in order to affect relations," Venezuelan Foreign Minister Delcy Rodriguez posted on Twitter on Monday, adding, "There is no evidence of the alleged airspace violation of our neighboring country."
The remarks came a day after Colombian President Juan Manuel Santos accused Caracas of violating Bogota's airspace, saying he ordered the country's defense and foreign ministries to lodge a legal complaint against Venezuela.
Colombia's Foreign Ministry said it will formally request an explanation from Caracas over the incident.
"The Colombian Ministry of Defense alerted the Foreign Ministry on Sunday September 13 regarding the violation of Colombian airspace in Alta Guajira on two occasions, by two Venezuelan military aircraft," read the statement issued by the ministry on Twitter.
Colombian Defense Ministry further reported that "the Venezuelan military planes entered 2.9km (1.8 miles) into Colombian airspace," adding that the jets were "flying over a military base."
Colombian Foreign Minister Maria Angela Holguin and her Venezuelan counterpart met in the Ecuadorian capital city of Quito on Saturday, vowing to resuscitate diplomatic relations that were broken off by a recent border dispute between the two South American neighbors.
On August 19, unidentified assailants attacked Venezuelan soldiers who were performing an anti-smuggling operation in the city of San Antonio in Tachira State, leaving four people injured.
Venezuelan President Nicolas Maduro blamed the incident on Colombian paramilitaries, ordering the closure of the country's border with Colombia and declaring a 60-day state of emergency in parts of the frontier, a move that greatly infuriated Bogota officials.
Following the shooting incident, Venezuela deported hundreds of Colombian migrants, while thousands of others left the restive area voluntarily amid the escalation of tensions.