Latin America
Venezuela expels Spanish ambassador in retaliation for EU sanctions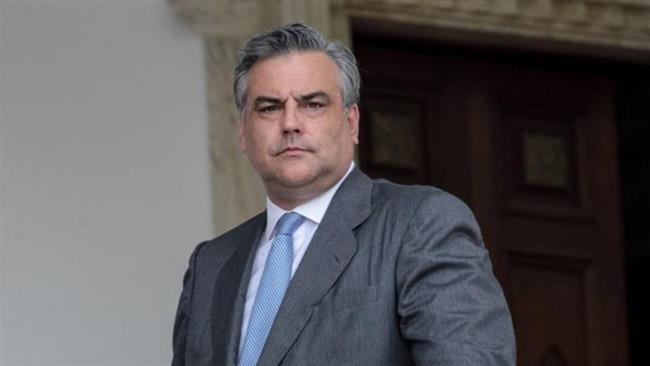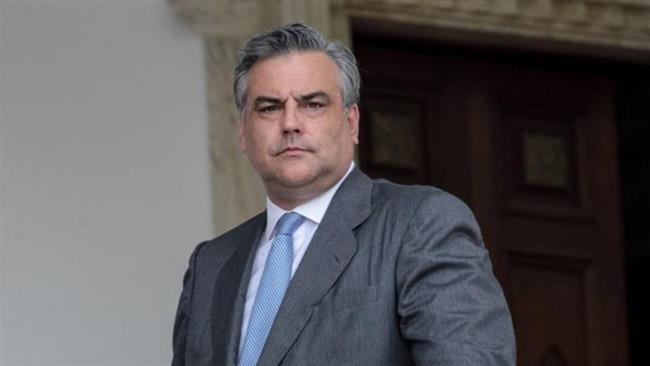 Venezuela says it is expelling Spain's ambassador following a move by Madrid and other European Union countries to impose sanctions on Venezuelan officials over alleged human rights violations.
Venezuela's Minister of Foreign Affairs Jorge Arreaza announced on Thursday that Caracas was declaring Ambassador Jesus Silva Fernandez "persona non grata."
His expulsion came in response to Spain's "continual aggressions and repeated meddling in the internal affairs of our country," said the minister.
The EU last week announced economic sanctions and travel bans on seven members of the government of President Nicolas Maduro.
Venezuela had expelled the top diplomats of Canada and Brazil in the Latin American country in December last year over similar accusations of meddling.
Venezuela seeks Interpol red alert for former oil official
In another development, Venezuela's chief prosecutor ordered the arrest of Rafael Ramirez — who headed the country's Oil Ministry and state energy firm PDVSA (PDVSA.UL) for a decade — on suspicion of money laundering and embezzlement.
Attorney General Tarek William Saab said authorities were seeking Ramirez's arrest for alleged corruption during his tenure.
Saab also said he was preparing to ask the international police agency Interpol to issue a "red alert" for Ramirez's arrest.
"No crying, citizen Ramirez… You have been pointed out by all, including by national public opinion, as one of the main embezzlers and culprits of the… breakdown of PDVSA," Saab said.
Ramirez resigned as Venezuela's ambassador to the United Nations after three years in early December — on orders from Maduro — and left New York for an undisclosed location.
In a message on Twitter, Ramirez denied the corruption allegations, accusing the Maduro government of trying "to burn me like in the Inquisition."
Ramirez said he was being singled out for putting himself forward for the ruling Socialist Party primaries ahead of the upcoming presidential election set to take place by the end of April, in which Maduro is the leading candidate.
"They want to impose a candidate through fear and force, silencing and criminalizing criticism," he wrote.
Ramirez, who was a close ally of late socialist president Hugo Chavez and served as the country's oil czar for a decade since 2004, has been a rival to President Maduro. Ramirez began publishing articles critical of Maduro last year.
The National Constituent Assembly announced on Tuesday that the presidential election, which had been initially scheduled to be held by the end of the year, would be held by the end of April.
Soon after the declaration, Maduro said he was ready to stand for re-election if he received the ruling Socialist Party's nomination.
Opposition excluded from registering for vote
In yet another related development, Venezuela's Supreme Court excluded the opposition coalition from registering to take part in the presidential election for violating the principle of avoiding "double affiliation" in politics.
The coalition had planned to hold primaries to settle on a joint candidate. Opposition figures Leopoldo Lopez and Henrique Capriles are already banned from running for office.
The president of the opposition-led congress, Omar Barboza, accused the Supreme Court of being "rented out for the government's electoral strategy."
Opposition parties will have to decide whether to submit individually to the pre-election validation process.
The opposition, which has constantly called for a new presidential election amid a political crisis in the country, now accuses Maduro of "merely dressing up authoritarianism in the guise of democracy" by bringing forward the date of the presidential election.