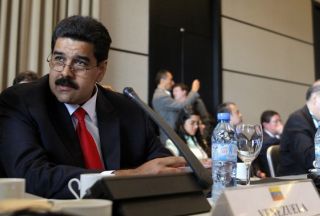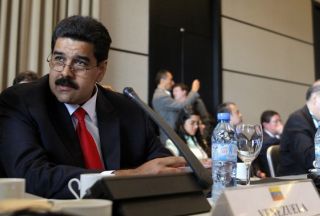 Venezuela's foreign minister has hit back at US allegations that Caracas is violating human rights in the South American country.
While in Azerbaijan earlier on Sunday, US Secreatry of State Hillary Clinton said Washington is challenging the violation of human rights in several countries, including Venezuela.
Reacting to Clinton's comments, Venezuela's top diplomat described US official as having "an obsession" with nations that resist against the US influence.
"This new attack against our country from Hillary Clinton … demonstrates a policy of intrigue, aggression and desperation," AP quoted the Venezuelan Foreign Minister Nicolas Maduro as saying on Monday.
There have been many ups and downs in relations between Caracas and Washington for years.
Chavez accuses the US of trying to remove him from power to pave the way for more interference in Latin American affairs.
As the forerunner of opposing the US hegemony in the region, Venezuela has made every effort to create a unified front against the US in the region.