Latin America
Venezuela nabs 2 senior officers over attack on Maduro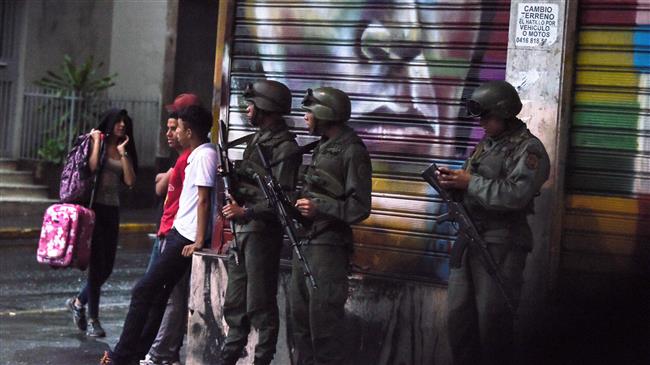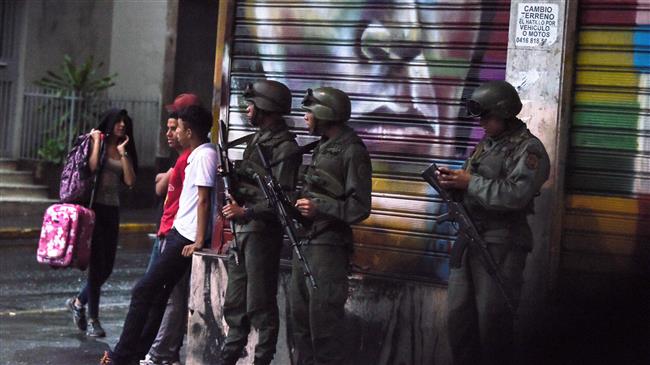 Venezuela has arrested two high-ranking military officers as part of an investigation into what the government says was an assassination plot against President Nicolas Maduro.
Venezuela's chief prosecutor, Tarek Saab, said on Tuesday that a general and a colonel had been detained for their alleged involvement in an attempt to kill Maduro with two drones laden with explosives while he was addressing a military parade in the capital, Caracas, on August 4.
The Supreme Court issued a statement also on Tuesday, saying it had ordered the arrest of National Guard General Alejandro Perez Gamez and Colonel Pedro Zambrano and five others "for attempted aggravated homicide against the president."
The recently-detained officers reportedly appeared before a court on Monday.
Maduro, who escaped the attack unharmed, blamed the opposition, which denied the allegation and accused the president of staging the attack to "irresponsibly and sweepingly" crack down on his opponents.
Venezuela's government-allied Constituent Assembly has already launched a process to strip opposition lawmakers of their immunity and prosecute them over the attack.
The Constituent Assembly says it will try opposition lawmakers in connection with what the government says was a failed assassination attempt against President Nicolas Maduro.
Fourteen people have so far been arrested in connection with the failed "assassination" attempt, but further arrests are still possible, according to Saab, the chief Venezuelan prosecutor.
Authorities said last week that they had eight of 19 suspects in custody, but they have doubled the list of suspects and detainees since. Saab said they were seeking arrests in Colombia, Peru, and the United States.
Among the detainees is opposition lawmaker Juan Requesens, who was charged with treason and attempted homicide.
Opposition leader Julio Borges, who has fled to neighboring Colombia, is also among the wanted.
Officials have released a videotaped statement by Requesens that purportedly shows him telling investigators he helped Borges bring a man into Venezuela from Colombia to organize the attack.
Borges, who fled to Colombia with his family this year, denied the allegation, saying he had no prior knowledge of the alleged plot.
Venezuela has officially asked Colombia to extradite Borges, but Colombian Foreign Minister Carlos Holmes Trujillo said on Friday he had not received any official request for the Venezuelan national's extradition.