Latin America
Venezuela: Opposition-linked elements launch deadly attack on military outpost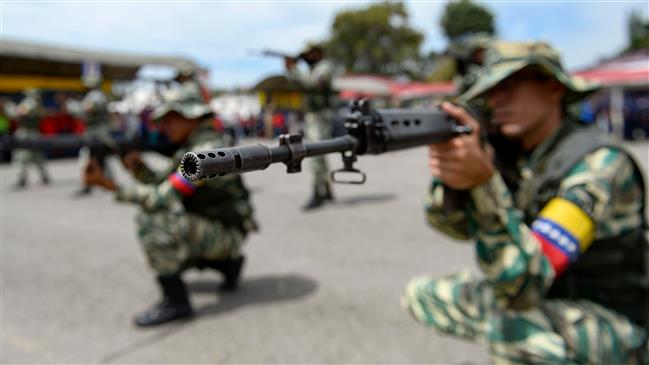 The Venezuelan defense chief says "extremist opposition sectors" have attacked a military unit near the border with Brazil, killing one soldier and stealing a large number of weapons before being chased down by police and military forces.
Defense Minister Vladimir Padrino said on a Twitter message on Sunday that "a military unit was attacked in the south of the country by extremist opposition factions, with a large number of weapons stolen."
"It was in this terrorist attack that an army officer was killed," he said.
He also said that the attackers stole a batch of weapons from the outpost in the remote Bolivar State, but police and the military recovered all the weapons and detained some suspects.
Communications Minister Jorge Rodriguez accused the governments of Brazil and Colombia of being behind the attack.
He said the assailant had "received harmful cooperation from the government of [Brazilian President] Jair Bolsonaro," and received training "in fully identified paramilitary camps in Colombia."
The minister later tweeted that six arrests had been made in connection with the incident.
Similarly, Foreign Minister Jorge Arreaza also blamed Brazil and Colombia as well as Peruvian authorities for the formation of such a group.
He said in a tweet that the trio is working "to produce violence, death and political destabilization in Venezuela."
Peru's foreign minister, Gustavo Meza-Cuadra, rejected the allegations, saying that the Venezuelan minister was using "false expressions" to try to link critics of the government of President Nicolas Maduro to "incidents of violence occurring in Venezuela."