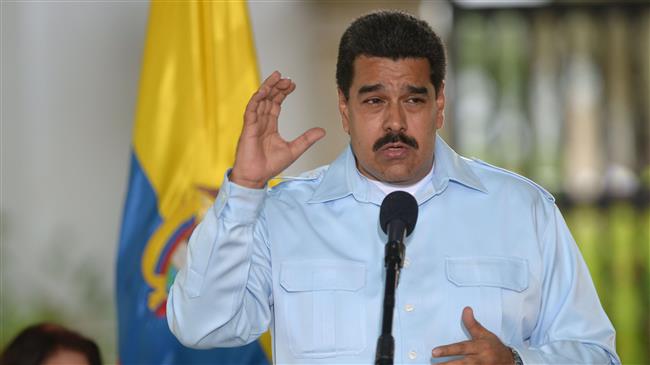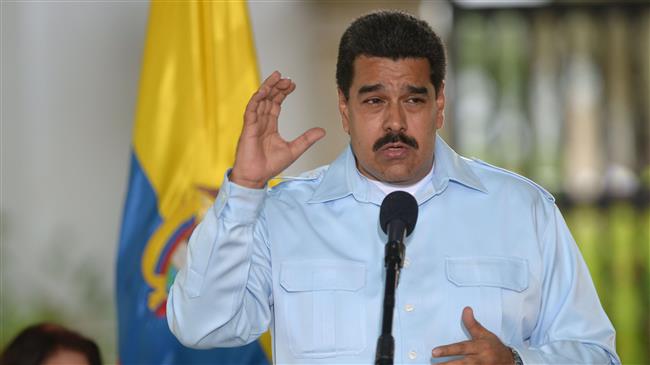 The Venezuelan president has arrived in the Saudi capital, Riyadh, to hold talks with the kingdom's officials over the impact of the nosedive in oil prices on the world economy.
According to sources on Sunday, Nicolas Maduro held talks with Saudi officials to persuade them to alter their stance with regard to the dramatic drop of crude oil prices.
Venezuela and Saudi Arabia are both members Organization of the Petroleum Exporting Countries (OPEC).
Maduro is also scheduled to head for Algeria, another OPEC member, later Sunday.
Earlier this week, Maduro visited Iran, another major oil producer and OPEC member, for negotiations with senior officials over the oil price slump.
During the visit, Iranian President Hassan Rouhani said collective efforts by OPEC member states can help stabilize global crude prices at a desirable level in 2015.
"Undoubtedly, cooperation among aligned countries in the OPEC, while neutralizing plans by certain powers against OPEC, can help stabilize an acceptable oil price in 2015," Rouhani said on Saturday.
Meanwhile, Maduro, for his part, vowed to push ahead with efforts to bring about a consensus among the OPEC members as well as other oil-exporting states to return crude prices to an acceptable level.
Oil prices have plunged about 50 percent since June last year over increased supplies by certain countries such as Saudi Arabia, the largest OPEC producer, and a lackluster global economic growth.
OPEC, which produces about 40 percent of the world's oil, last year decided against cutting its production to balance the market due to opposition from Saudi Arabia.