Latin America
World News
Venezuela releases Guaido's deputy after agreement with opposition
Venezuela has released the deputy of opposition figure Juan Guaido, four months after he was arrested on treason charges for supporting a failed coup against the government of President Nicolas Maduro.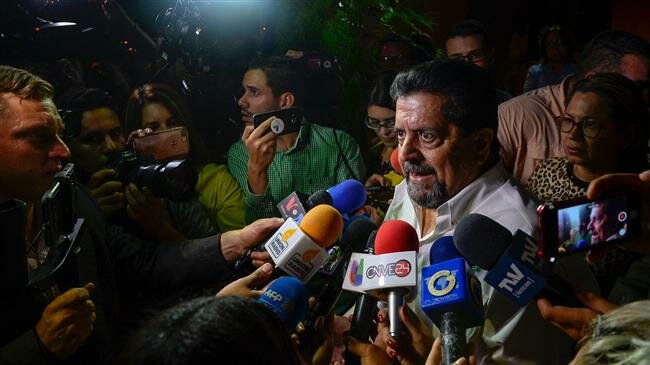 The Venezuelan Supreme Court said in a statement on Tuesday that a court in the capital, Caracas, had ordered the "immediate freedom" of Vice-President of the National Assembly Edgar Zambrano "following partial agreements reached by the Venezuelan government and sectors of the national opposition."
Zambrano's case, however, remains open and he would need to report to a judge every 30 days and would be barred from leaving the country, it added.
Authorities arrested Zambrano back in May as part of a move to bring to justice accomplices to the failed coup attempt led by Guaido, who declared himself "interim president" of the country in January.
Zambrano's release came a day after Maduro's government reached a deal with a number of opposition figures, who broke ranks with Guaido.
Venezuela opp. members break with Guaido, ink govt. dealMembers of the Venezuelan opposition break ranks with opposition figure Juan Guaido and sign an agreement with President Nicolas Maduro's government.
The government said that as part of the agreement, it would ask the justice system to evaluate alternatives to "the privation of liberty" for some of those detained in the wake of the coup attempt.
Caracas also said it would reform the National Electoral Commission, which the opposition accuses of bias in favor of the ruling party.
Maduro has said everybody is welcome to join the agreement. "The starting point is to accept our difference and seek peace."