Latin America
Venezuela sacks western-backed defiant opposition governor-elect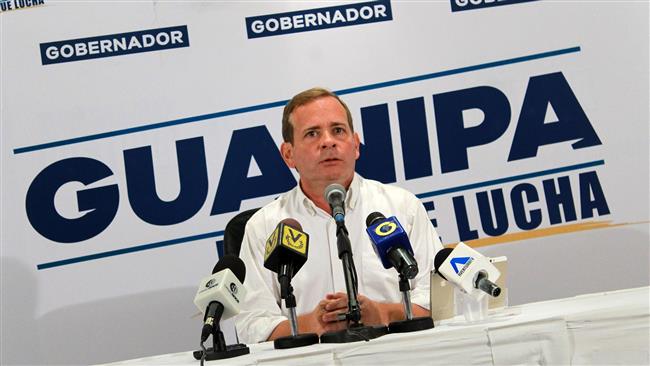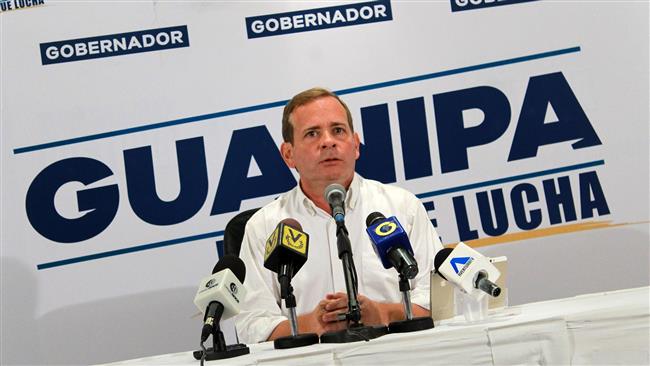 A newly-elected Venezuelan governor affiliated with the opposition who had refused to pledge allegiance to a government body has been sacked.
Juan Pablo Guanipa, one of five opposition governors elected in recent elections, was dismissed by his state's legislature on Thursday after he refused to swear allegiance to the country's Constituent Assembly.
The four other opposition governors had earlier this week broken with the opposition line, pledging allegiance to the body.
The opposition had boasted after the vote that none of its winning candidates would "kneel" before the government-backed Constituent Assembly, which it has refused to recognize since its establishment in July.
That assembly, which came into existence after elections boycotted by the opposition, has taken over the powers of the opposition-controlled parliament. It is packed with government supporters.
President Nicolas Maduro's Socialist Party bagged 54 percent of the total votes, winning 18 states in the gubernatorial elections.
Meanwhile, the Constituent Assembly announced on Thursday that local mayoral elections would be held in December.
The oil-rich Venezuela has been in political and economic turmoil in recent months amid riots which Caracas says are stoked by the opposition and its foreign supporters.
President Maduro says the economic hardships in the country are a result of foreign meddling in the Latin American country's affairs. The US has already imposed sanctions on Maduro's government and vowed to put more pressure on Venezuela after the recent vote.
Maduro also says the US incites the opposition to topple his government.