Latin America
Venezuela says 8 troopers kidnapped during combat with Colombian armed groups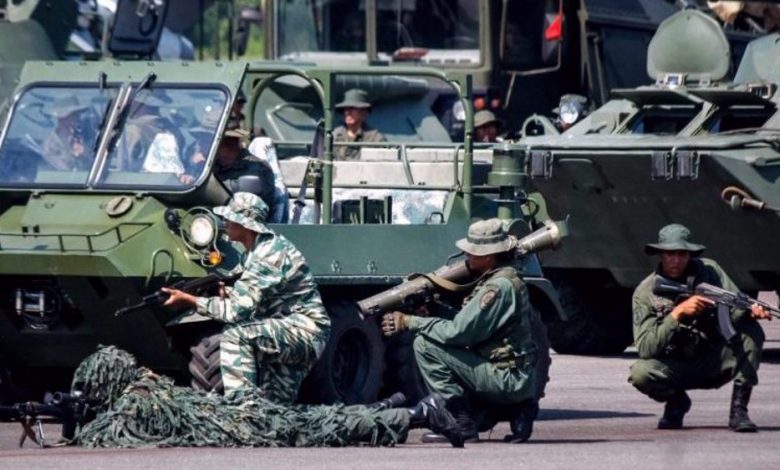 Venezuela says "irregular Colombian armed groups" have kidnapped eight troopers during combat on the Colombian border, where clashes have been ongoing since late March.
Defense Minister Vladimir Padrino said on Saturday that the soldiers were captured in the state of Apure, without specifying when the incident happened.
He said the Venezuelan armed forces had received information proving that the soldiers were alive on May 9.
"We have established the necessary contacts for their prompt liberation," Padrino added.
This is the first official comment from the Venezuelan authorities since Fundaredes, a non-governmental organization, reported on the kidnapping earlier this week.
President Nicolas Maduro says the armed groups operating on the border are disguised as guerrillas by Colombia but are in fact tied to the country's army and the government of President Ivan Duque.
Colombia, however, claims that the armed groups are dissidents from the now-disbanded Revolutionary Armed Forces of Colombia (FARC) rebel group, which signed a peace agreement with Bogota in 2016 to end a half-century of armed conflict.
Some guerrilla fighters refused to join the peace process, back then.
On Saturday, Venezuela's state television broadcast a 15-second video of the eight soldiers, wearing olive-green T-shirts standing in a tent.
One of the men appears to be speaking, but no audio was broadcast.
At least a dozen Venezuelan soldiers have died in Apure since battles against unidentified Colombian armed groups began in late March.
Tensions escalated between the two sides after Colombian armed groups launched an incursion against Venezuela in March.
Caracas set up a special military unit on its border, and Colombia, for its part, mobilized 2,000 troops from its military forces and 90 marines from the department of Arauca.
Human Rights Watch (HRW) warned in a report early this year that residents in Apure and the neighboring Colombian state of Arauca faced brutal violence from armed militants on a daily basis.
Venezuela broke off diplomatic relations with Colombia last year.