Iran
Latin America
Middle East
World News
Venezuela says will escort Iran tankers carrying fuel in case of US aggression
Venezuela's defense minister says Caracas will send planes and ships to escort Iranian tankers arriving with fuel to the gasoline-starved country in case of any US aggression.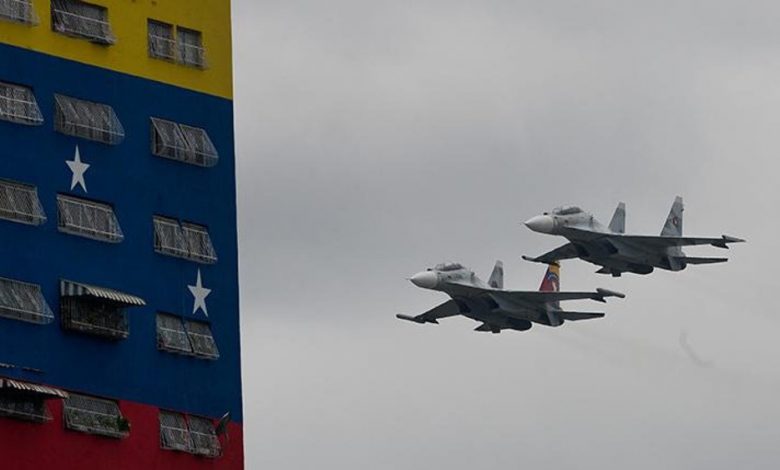 Venezuela's navy and air force will welcome the Iranian tankers bound for the Latin American country, seeing them through the nation's maritime territory and into port, Defense Minister Vladimir Padrino López said Wednesday.
He compared the fuel tankers to the humanitarian aid that China and Russia have sent to help Venezuela combat the new coronavirus pandemic.
Several Iranian tankers are reportedly on the high seas right now, and are expected to start arriving to Venezuela in the coming days. They are carrying gasoline to help alleviate days-long lines at service stations in Venezuela.
Meanwhile, the US has recently intensified its anti-Iran rhetoric, threatening to seize or target Iran's fuel-carrying vessels crossing the Caribbean to sanctions-hit Venezuela.
US officials say Washington is mulling over possible measures against Iran in response to its fuel shipment to Venezuela, according to reports.
Iran's Foreign Minister Mohammad Javad Zarif on Sunday said the US' provocative acts amounted to a form of piracy and a constituted a big threat to international peace and security.
Iran's defense minister also warned the US of a firm and crushing response should it continue to harass the country's ships and oil tankers in international waters.
In comments on Wednesday, Iran's Ambassador to Venezuela Hojjatollah Soltani said it is the absolute right of Tehran and Caracas to broaden their trade relations.
International conventions protect expanding ties between the two US-sanctioned nations, the envoy said.
"This relationship between Iran and Venezuela doesn't threaten anybody. It's not a danger to anyone," Soltani said in a meeting with reporters at the Iranian Embassy in Caracas.