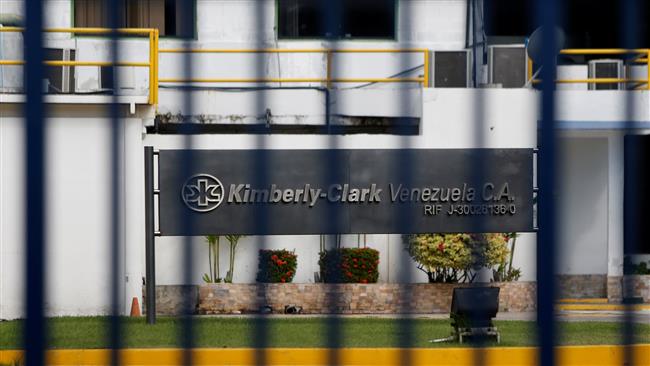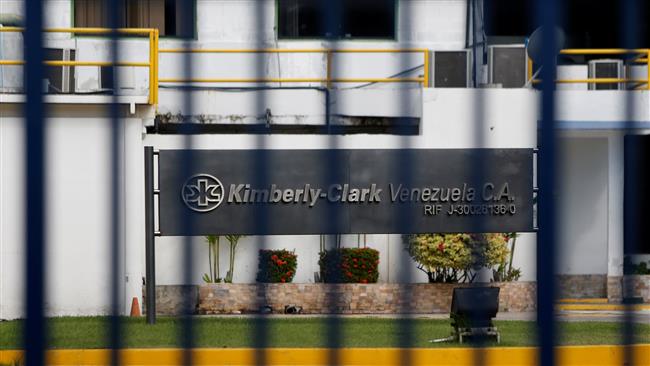 The Venezuelan government says it has taken control of the Venezuela-based facilities belonging to a US firm that had stopped operations amid the critical economic situation in the Latin American country.
"We are going to sign, at the workers' request… to authorize the immediate occupation of the workplace known as Kimberly-Clark de Venezuela… by its workers," Labor Minister Oswaldo Vera said at one of the company's plants in the city of Maracay on Monday.
"As of today, Kimberly-Clark's doors are open and its production on line," he said, to loud cheers from the workers present at the site.
Venezuelan President Nicolas Maduro had said before that Caracas would take over those foreign facilities that shut down because of the economic crisis in the country and would hand them over to local operators.
Maduro says the shortages in the country are also the result of an "economic war" started by the US-backed opposition.
Kimberly-Clark, a personal care goods corporation, had declared the stoppage of production on Saturday, citing the difficult economic conditions. The firm did say, however, that it would resume operations in the future if conditions changed.
Venezuela is suffering from an acute economic crisis. Electricity supplies are low, and working days have been reduced to two days a week only.
Hospitals are said to be in critical need of supplies; some medical devices are broken; and a number of hospitals are even said to be running without enough water to wash away blood from operation beds.
Shortages have been so great and prices so high that some people have been forced to loot stores.
Since 2014, Venezuela has been grappling with protests against Maduro, with the opposition vigorously pushing to have him unseated.
The Maduro government has denounced the opposition's plans as a US-backed attempt to bring about a coup d'état in the country.