General
Venezuela sends envoy back to Colombia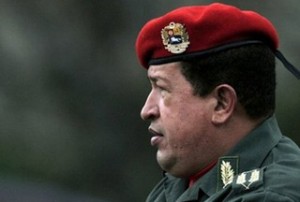 Venezuelan President Hugo Chavez has sent his ambassador back to Colombia despite the recent saber-rattling between the two Latin American neighbors.
Chavez recalled his ambassador to Colombia last month following Bogota's accusations that Caracas was supplying arms to the Colombian FARC rebels.
On Saturday, the Venezuelan leader asked his Ambassador Gustavo Marquez on state television to go back to Bogota and resume work.
"Go back to Bogota, Gustavo. Go back to work," Chavez said, according to CNN.
Relations between the two Latin neighbors are still tight with Venezuela saying that Colombia, by allowing the US military on its soil, is jeopardizing the regional peace.
Bogota has allowed Washington to use bases in Colombia to launch anti-narcotics missions.