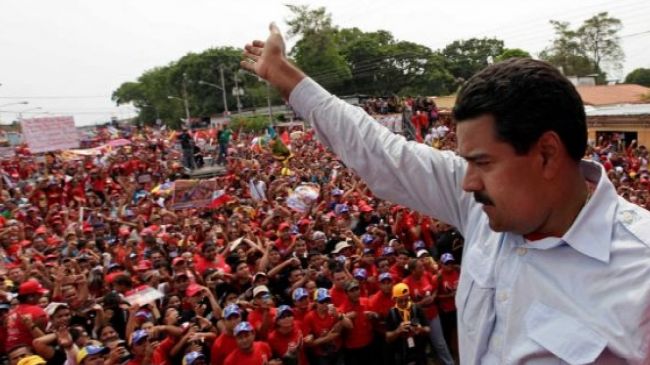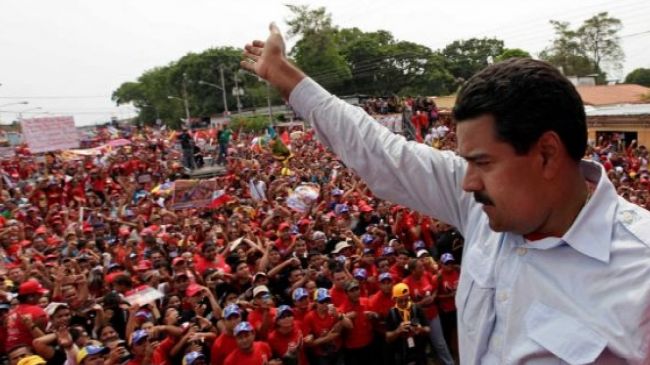 People in Venezuela are set to go to the polls to elect a successor to the country's late President Hugo Chavez.
More than 18.9 million Venezuelans are registered voters, eligible to participate in the election on Sunday.
The two main candidates are acting President Nicolas Maduro and opposition leader Henrique Capriles.
"Maduro is the guy Chavez selected for us and the guy we are going to follow," said Victorino Matheus, a Caracas resident."
The election campaigns ended on Aril 11 with opinion polls showing that Maduro, Chavez's hand-picked successor has a double-digit lead over Capriles.
During the campaign on April 8, Maduro vowed to fight corruption and said that he would "pursue corruption where ever it is."
"I'll give my own life to combat corruption if it's necessary," Maduro stated. "We've got great challenges to overcome bureaucracy, corruption and indolence of some officials who turn a blind eye to the problems of the people."
Several plots to sabotage the elections have been foiled recently with the latest on Friday, when the country's Vice President Jorge Arreaza announced that security forces had arrested two Colombian paramilitaries, who were planning to destabilize the election.
Maduro revealed on April 6 that Salvadoran hitmen had entered Venezuela as part of an assassination plot against him backed by two former US officials and El Salvador's right-wing group.
Maduro became Venezuela's acting president on March 8, following the death of Hugo Chavez, who lost a two-year battle with cancer on March 5.