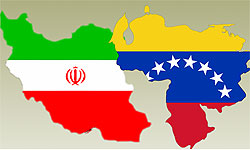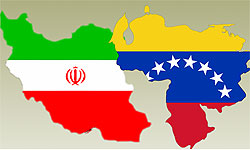 Venezuela is striving hard to export standard-quality gasoline to Iran at a lower price in a bid to help Tehran overcome US sanctions on fuel supplies to Iran, a Venezuelan diplomat said on Monday.
"In a meeting due to be held next month, the price (for Venezuelan gasoline) will be decided and it should be said that Venezuela will make its efforts to export gasoline to Iran at a lower price and one of the ways to this end is using the Europe's refining facilities for our gasoline (supplies to Iran)," Venezuelan Embassy's First Secretary for Energy Affairs Louis Mayta told FNA.
Noting that Caracas is interested in helping Iran overcome the US sanctions, he reiterated that Venezuela views cooperation with Iran as among its top priorities.
Mayta also stressed that the gasoline to be exported from Venezuela to Iran enjoys international standards, and added, "Our main markets are the US, Central America, the Caribbean countries and the EU."
Venezuelan President Hugo Chavez had earlier announced his country's preparedness to export 20,000 barrels of gasoline to Iran as soon as October.
Speaking in a joint press conference with his Iranian counterpart Mahmoud Ahmadinejad during an official visit to Tehran in early September, Chavez reiterated that the two countries had signed an agreement in this regard.
Iran is the world's fourth-largest exporter of crude oil but due to the lavish consumption of heavily subsidized fuel by Iranian drivers, the country cannot meet its domestic gasoline needs, and is forced to import large amounts which it then sells at very cheap pump prices, burdening the budget. Iran imports 22-25 million liters of gasoline per day at present.
The US Senate in an attempt to force Tehran to halt its enrichment program, voted to put pressure on companies selling gasoline to Iran.
The bill approved by the Senate and the House of Representatives says companies that continue to sell gasoline and other refined oil products to Iran will be banned from receiving Energy Department contracts to deliver crude to the US Strategic Petroleum Reserve.
The bill now goes to US President Barack Obama for signing. Both chambers must approve identical legislation before it can go to Obama to sign into law.