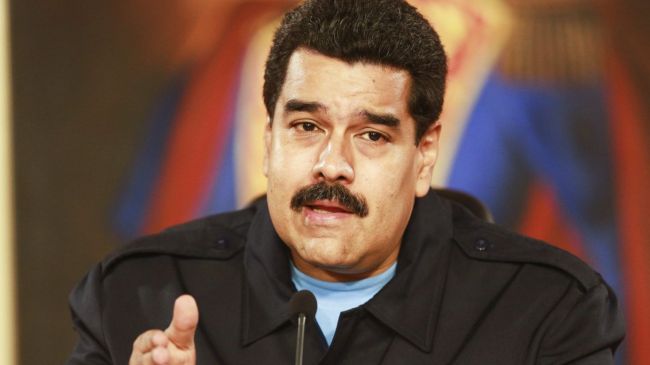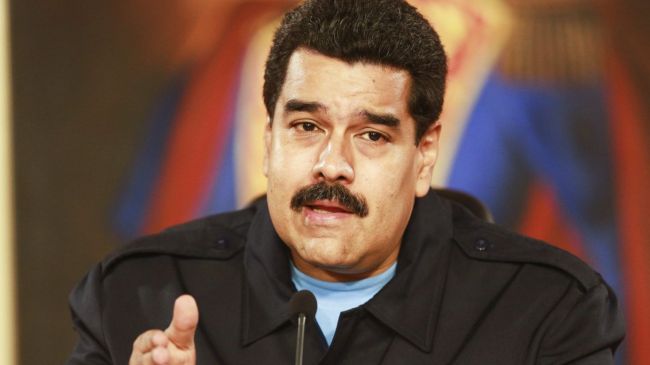 Venezuela's President Nicolas Maduro has called on Iran to help the country develop industrial projects, particularly in housing and construction sectors.
Maduro made the remarks at a Friday meeting with Iran's Minister of Industry, Mines and Trade Mohammad Reza Nematzadeh in the capital city of Caracas.
Maduro pointed to his government's plan to build 500,000 houses per year and construct 3,000,000 residential units in the country by 2019.
Over the past three years, the country has managed to construct nearly 600 residential units with the cooperation of Iran, Russia and China.
Nematzadeh has been on a visit to Venezuela since Tuesday to participate in a meeting of Iran-Venezuela Joint Economic Commission and meet with some of the country's officials.
He sat down with his Venezuelan counterpart José David Cabello on Wednesday.
According to the Venezuelan minister, in the course of the meeting of the joint economic commission, the two sides examined 40 already signed bilateral agreements as well as 265 deals signed over the past 15 years and discussed the existing hurdles in the way of implementing the projects.
The bilateral agreements between Iran and Venezuela encompass different areas, including communications, education, the youth, countering poverty, industrial projects, science and technology, health and hygiene, energy, agriculture and commerce.